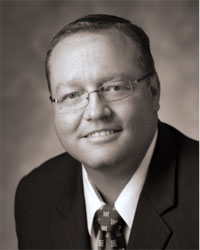 Together we will manage your wisdom teeth and decide on the best course of action.
Washington, DC (PRWEB) November 28, 2012
Dr. James Ryan, Diplomate of the American Board of Oral and Maxillofacial Surgeons at the Capital Center for Oral and Maxillofacial Surgery (CCOMFS) and the 2011 Outstanding Surgical Attending in the Department of Oral & Maxillofacial Surgery at Washington Hospital Center announces that he is offering free consultations to individuals who require wisdom teeth removal in Washington, DC or simply need to manage their wisdom teeth.
"The Holiday season is when many teenage children and young adults are advised to have their 3rd molars extracted," says Dr. Ryan. "We believe that while not all wisdom teeth need to be extracted, all of them need to be managed. As oral and maxillofacial surgeons, we provide our patients the best advice based on a careful oral examination, appropriate imaging and tests, and honest discussions with the patient and caregivers. If a decision is made to keep the wisdom teeth, we advise the patient to keep the area immaculately clean and recommend an annual examination to assess any changes in the teeth or gum tissues."
Dr. Ryan is a Diplomate of the American Board of Oral and Maxillofacial Surgery. He holds hospital affiliations at Washington Hospital Center, Children's National Medical Center, National Institute of Health, George Washington University Hospital and Georgetown University Hospital. Dr. Ryan remains devoted to research and education by maintaining an active role in training the residents at the Washington Hospital Center and at the NIH/NIDCR.
Dr. Ryan's clinical and research interests are focused in dentoalveolar surgery, dental implants, orthognathic surgery, temporomandibular joint (TMJ) diseases and maxillofacial pathology. Additionally, he has a particular interest in the reconstructive phases related to tooth loss, pathology and trauma.
Patients with wisdom teeth may request the free consultation by submitting THIS FORM on the CCOMFS website. A custom plan will be developed by Dr. Ryan based on the current state of each individual's 3rd molars. Patients desiring a 2nd opinion may also consult with Dr. Ryan. "In certain cases we will determine that wisdom teeth removal is unnecessary at this time," says Dr. Ryan. In this instance a plan for monitoring, management and hygiene will be developed for the patient.
The Capital Center for Oral and Maxillofacial Surgery opened in 2008. This facility and its mission are the culmination of a vision of a team of professionals for a true center to practice state-of-the-art oral and maxillofacial surgery. The facility is located in the Capital of the United States and conveniently located steps away from the World Bank, the International Monetary Fund, within the Central Business District and on the edge of Georgetown. CCOMFS has served the Washington dental and medical community for over 20 years and the center provides our team of professionals the opportunity to provide the high quality of care this truly international community expects and deserves.
Consultation Form: http://blog.ccomfs.com/complimentary-wisdom-tooth-consultation-with-dr-ryan/
CCOMFS Site: http://www.ccomfs.com