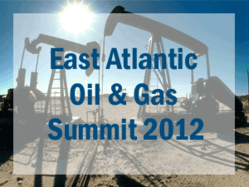 East Atlantic Oil & Gas Summit 2012
Lisbon, Portugal (PRWEB UK) 27 November 2012
His Excellency, Taleb Ould Abdi Vall, Minister of Oil & Energy in Mauritania and former head of Societe Nationale Industrielle et Miniere (SNIM) will be present and speaking at the East Atlantic Oil & Gas 2012 Summit that International Research Networks is hosting on 3rd and 4th December in Lisbon, Portugal. Along with other members of the ministry he will be outlining the vision for the future of Mauritania's exciting and developing Oil & Gas Sector and opportunities available to the international community.
Also providing insights into opportunities in the region will be Stephen Whyte, the Chief Operating Officer of Galp Energia along with his colleague Roland Muggli, the Exploration Director in Galp Energia Portugal.
They will be joined by Glyn Roberts, Director of Spec Partners Ltd and Konstantinos Oikonomopoulos of Spectrum showcasing and explaining their latest data from the region.
The Summit will welcome speakers and delegates from the Ministry of Energy and Mines in Morocco, the National Energy Agency of Spain, the Portuguese Regulatory Authority for Energy Services, the Ministry of Oil and Energy in Mauritania, the Secretary of State for Energy of Portugal, Repsol YPF, Cairn Energy, Circle Oil plc, Enagas, International Energy Agency, TGS, ONHYM Morocco, HIS Global Insight, DEPA SA and other major players in the area.
The Summit will be held at the five-star Pestana Palace Hotel and National Monument, in Lisbon, a 19th century palace located near some of the most important monuments of the city, and is a must-attend event for all stakeholders with an interest in this expanding oil and gas market, covering Portugal, Spain, Morocco and Mauritania.
More information and registration instructions for the Summit can be found online at http://www.eastatlanticsummit.com.