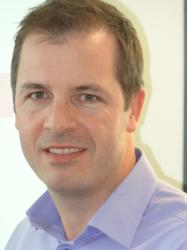 (PRWEB UK) 28 November 2012
Avaya Service Excellence Partner and Contact Centre specialists 4net Technologies, has won a contract with Cheshire West and Chester Council to deliver a virtual operator solution to improve citizen service and agent efficiency.
Cheshire West and Chester Council is an innovative organisation that provides its employees with new and enhanced ways of working. They work hard to improve engagement with customers, individuals, communities and partners.
The Council's principal aims are to provide high quality services to the public in a joined-up and efficient manner and to deliver services and information in an accessible way, enhancing the citizen experience, whether that is to the home, at local service centres, over the phone or via the website.
Every year the council receive over 534,000 calls and to help them deliver the very best citizen service, increase agent productivity and reduce costs they chose 4net Technologies to implement a virtual operator solution to speed up response times and handle routine calls.
The virtual operator solution is a speech recognition solution that has been designed to automate payments, allow callers to log faults on problems such as potholes/graffiti etc., provide information lines for example bin collections etc. or deliver telephone based customer surveys.
The solution allows calls to be filtered away from the contact centre reducing unnecessary call traffic and additionally callers can simply speak the name of the person or department they need without the need to be routed through an agent.
For those caller who need to speak to an agent, CTI integration with the council's CRM package means that contact centre agents and operators can see who is calling and deliver a more personalised and efficient service.
The consolidation of existing platforms has also lead to a reduction in annual support costs, which means that the council has been able to reduce costs whilst improving citizen service and employee productivity.
Commenting on the win, Richard Pennington, Managing Director of 4net Technologies, said: 'We are very pleased to be working with Cheshire West Council to provide their virtual agent solution. The solution we have delivered will help the Council to improve citizen service, reduce costs and support the flexible working requirements of their employees.'
About 4net Technologies
Founded in 2005, 4net has built a reputation for service excellence, recently winning the Avaya Service Excellence Partner 2012.
The company has maintained year on year growth despite the challenging business climate and, over the past 12 months increased turnover by 28% and profit by 20%.
With offices in Manchester, Burton on Trent and London, 4net has a wide range of customers across the UK and Europe for its Contact Centre, Unified Communications and Managed and Cloud Services.
27th November 2012
Contact
Julie White
Head of Marketing
07771573085