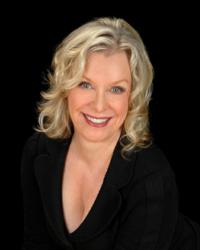 We are optimistic about 4Q12 prospects for retailers that attract affluent consumers, including both the upper-middle income HENRYS (high earners not rich yet with incomes $100k-$249.9k) and the luxury-leaning ultra-affluents (top 2% incomes $250k+)
Stevens, PA (PRWEB) November 27, 2012
Unity Marketing's latest survey of affluent consumer confidence found a strong upturn in their feelings about their financial status and prospects for the future. As a result, luxury consumers picked up their pace of shopping in the third quarter, with luxury spending up 25.8 percent over last quarter. This according to Unity Marketing's Luxury Tracking Survey conducted October 9-15, 2012 among 1,289 affluent consumers (avg. income $290.6k; avg. age 44 years.)
Latest survey finds renewed confidence among affluents, resulting in strong spending during the third quarter and expectations such will continue during the fourth
"The first half of 2012 showed affluent consumers restrained in spending on luxury goods and services, but spending rebounded strongly in the third quarter survey with signs pointing to rising demand during the critical fourth quarter," Pam Danziger, president of Unity Marketing and author of [Putting the Luxe Back in Luxury: How new consumer values are redefining the way we market luxury.
"Over half (52 percent) of affluent consumer surveyed feel they are financially better off today than twelve months ago; this measure hasn't been this high since 1Q2011. Rising even more sharply is the percentage of luxury consumers who feel the country as a whole is doing better now as compared with three months ago. Some 37 percent of affluent surveyed feel the country is now moving in the right direction, up 15 percentage points from last quarter."
Rising affluent consumer confidence is sparking a pick up in spending on luxuries, with these categories posting the strongest quarter-over-quarter increase during the third quarter:

Luxury clothing and apparel, with spending up 95.2 percent over second quarter;
Luxury kitchenware and cooks' tools, up 83.1 percent;
Luxury beauty, cosmetics, fragrances, up 75.4 percent;
Luxury dining, up 67.7 percent; and
Luxury fashion accessories, up 52.2 percent.
"Throughout 2011 and 2012, we have seen luxury consumer spending mostly on a downward trajectory, with their feelings of consumer confidence as measured by the Luxury Consumption Index (LCI) wavering over the same period. But in the latest survey the LCI posted its greatest historic leap, rising 24.3 points, the biggest shift seen since tracking began in 2004. Historically the LCI has been a forward-looking indicator strongly predictive of future affluent consumer spending trends. Today the signs are aligning for a strong fourth quarter at retail among affluents, " Danziger predicts.
Take Action>>
Retail marketers in the mid-to-upper end have good prospects for strong holiday sales this year
"We are optimistic about prospects for the fourth quarter especially for retailers that attract affluent consumers, including both the upper-middle income HENRYS (high earners not rich yet with incomes $100,000-$249,999) and the luxury-leaning ultra-affluents (top 2 percent, incomes $250,000 and above). These affluent consumers are the economy's 'heavy-lifters,' accounting for only 20 percent of U.S. households, but over 40 percent of all consumer spending. They drive the consumer economy overall and are the primary customers for retailers like Nordstrom, Bloomingdales, Saks Fifth Avenue and Neiman Marcus and luxury brands such as Ralph Lauren, Coach, Louis Vuitton, Calvin Klein, Michael Kors and Tiffany."
Pam Danziger offers an executive summary of the latest results of Unity Marketing's Luxury Tracking study as a webinar. [Click this link to register for an upcoming presentation.
Also available is a list of the top brands purchased by luxury consumers in 15 different product and service categories. Call Pam at 717.336.1600 or email at pam(at)unitymarketingonline(dot0com to obtain a copy.
About Pam Danziger and Unity Marketing
Pamela N. Danziger is an internationally recognized expert specializing in consumer insights for marketers targeting the affluent consumer. She is president of Unity Marketing, a marketing consulting firm she founded in 1992. Pam received the Global Luxury Award for top luxury industry achievers presented at the Global Luxury Forum in 2007 by Harper's Bazaar.
Pam gives luxury marketers "All Access" to the mind of the luxury consumer. She uses qualitative and quantitative market research to learn about their brand preferences, shopping habits, and attitudes about their luxury lifestyles, then turns these insights into actionable strategies for marketers to use to reach these high spending consumers. Unity Marketing is the voice of the luxury consumer for such clients as PPR, Diageo, Starwood, Tempur-Pedic, Google, Swarovski, Constellation Wines, Luxottica, Orient-Express Hotels, Italian Trade Commission, Marie Claire magazine, The World Gold Council, and The Conference Board.
Follow Pam on Twitter @ http://www.twitter.com/PamDanziger
Pam's latest book is Putting the Luxe Back in Luxury: How new consumer values are redefining the way we market luxury (Paramount Market Publishing, 2011). Her other books include Shopping: Why We Love It and How Retailers Can Create the Ultimate Customer Experience, published by Kaplan Publishing in October 2006; Let Them Eat Cake: Marketing Luxury to the Masses-as well as the Classes, (Dearborn Trade Publishing, $27, hardcover) and Why People Buy Things They Don't Need: Understanding and Predicting Consumer Behavior (Chicago: Dearborn Trade Publishing, 2004).
# # #