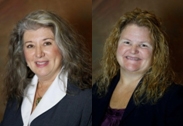 Boston, MA (PRWEB) November 27, 2012
Coverys, a leading provider of medical professional liability insurance, has hired Lynda D. Benak, MSN, RN and Laurie J. Marcum, RN as senior risk management consultants for member company Washington Casualty Company. Benak and Marcum's primary responsibilities will include providing on-site assessments and risk management services to insured hospitals and facilities in Idaho, Oregon and Washington state.
Benak has over 30 years of nursing experience in critical care, emergency services, nursing leadership and forensic nursing settings. She has served in clinical risk management positions for the past several years, most recently as a manager of clinical risk at Southwest Washington Medical Center. Benak received a Bachelor of Science degree from the University of Texas Health Sciences Center and a Master of Science degree in Nursing from Gonzaga University. She is also currently working toward a Master's degree in Healthcare Administration from New England College. Benak is a member of the American Society for Healthcare Risk Management (ASHRM), the Oregon Society for Healthcare Risk Management (OSHRM) and the Washington Society for Healthcare Risk Management (WSHRM).
Marcum has over 30 years of nursing experience and, for the past 12 years, has held nursing leadership positions. She most recently served as chief nursing officer at Wallowa Memorial Hospital where she was responsible for risk management and performance quality and improvement. Marcum is a graduate of Boise State University. She is currently working toward a Master of Science degree in Nursing, with a focus in Leadership and Management, from Western Governors University. Marcum is a member of the Emergency Nurses Association (ENA) and Northwest Organization of Nurse Executives (NWONE). She also serves as co-chair of the Oregon Trauma Board and as a board member of the Oregon Stroke Network.
For more information about Benak, Marcum or Coverys please contact Katharine Gould at kgould(at)coverys(dot)com or (617) 946-8665, or visit the company's website at http://www.coverys.com.
About Coverys
Coverys is one of the top 10 medical professional liability insurance providers in the country based on direct written premium. Coverys member companies insure more than 20,000 physicians, surgeons, dentists, certified nurse midwives and allied healthcare providers, as well as nearly 500 hospitals, health centers and clinics in 23 states from coast to coast. Coverys is committed to financial strength and stability with net admitted assets in excess of $3.2 billion, direct written premium of $375 million and policyholder surplus of $1.1 billion, as of December 31, 2011. In addition, all Coverys insurance member companies have a Best's Rating of A- (Excellent). Coverys emphasizes physician education and patient safety, and the company is acknowledged as a leader in providing supportive risk management services and resolute claim defense to the healthcare community. Coverys also offers a variety of interactive and relevant continuing medical education (CME) activities to healthcare providers across the country. For more information visit the Coverys website at http://www.coverys.com. Timely industry and company news can also be found on the Coverys blog at coverys.wordpress.com, on Twitter (@Coverys) and on the company's Facebook page.
###