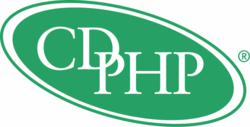 Albany, NY and Nashville, Tenn (PRWEB) November 27, 2012
For 89 year old Don Lloyd, the SilverSneakers Fitness Program wasn't just an exercise program designed for older adults – it represented a life-changing experience. Lloyd was feeling the effects of aging, having lost a significant amount of muscle mass and the know-how to get back into shape. Today, he participates in the SilverSneakers program, provided at no-cost with his CDPHP membership, which has reinvigorated his life.
"Don is true inspiration to all of us. He has proven that exercise is not limited to the very young. Instead, studies have shown that seniors enrolled in a regular fitness program have significantly fewer inpatient admissions, emergency rooms visits, and lower health care costs," said John D. Bennett, MD, president and CEO, CDPHP. "We're proud to partner with SilverSneakers to provide this valuable benefit to our members, so people like Don can feel their very best at any age!" added Bennett.
Don recently began noticing he was losing weight in the form of muscle mass. He brought this to the attention of his primary care physician who suggested he join a gym. Don received information from CDPHP telling him he was eligible for the SilverSneakers program at no-cost. Shortly after, he joined a gym and began working one-on-one with a trainer and in group aerobics classes. Don says he's not only having fun, he has improved balance, his weight has stabilized, he feels stronger, and his posture has improved!
"Small victories begin to give me confidence and self-respect. I am becoming less awkward, more graceful. Instead of just sliding my feet, I can actually leap off the floor a bit. When the trainer adds new, more intricate steps, I know he is actually exercising our brains as well as our bodies. My breathing under vigorous exercises has become more regular and my balance is far better," said Don Lloyd.
That is why Healthways SilverSneakers Fitness Program is proud to honor Don Lloyd as one of the semi-finalists for the 2012 Richard L. Swanson Inspiration Award, which honors a SilverSneakers member whose healthy behavior has made a difference in his or her own life while motivating others. Lloyd is joined by 31 other Swanson Award semi-finalists across the country whose inspirational stories are also being recognized.
The Swanson Award is in memory of SilverSneakers founder Mary Swanson's father, who served as the inspiration for the nationally acclaimed fitness program. The award honors five finalists across the U.S., and one of the five is selected as the national award recipient.
"Each year we receive hundreds of inspiring nominations for the Richard L. Swanson Award that reveal how impactful this program is for our members – whether for weight loss, for increased mobility or for meeting new people," said Debbie James, market president of Healthways. "This year was no exception, and Don represents the spirit of the Richard L. Swanson award with a focus on the physical health benefits created through participation in the program."
Healthways will begin accepting nominations for the 2013 Richard L. Swanson Inspiration Award next spring.
For more information or to speak with Don Lloyd, please contact Ali Skinner at (518) 605-4497.