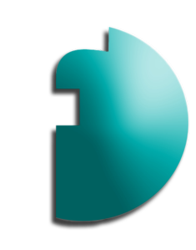 Our job is to ensure that the right candidate is matched to the right role
(PRWEB) November 30, 2012
Fellows and Associates, a boutique recruitment and management consultancy focusing solely on the Intellectual Property sector, are putting their specialist knowledge and expertise to use and are searching for a number of positions on behalf of a leading private practice firm, Mathys & Squire, in London.
Their client is expanding its operation by adding at least two new recruits to its Life Sciences practice, as they search for Biotechnology and Pharmaceutical Patent Attorneys to join their midst. Pete Fellows, Director, reflects on Mathys and Squire's practice in the last few years. "Having enjoyed working with Mathys and Squire regularly over the years it is a real joy to be able to take on a retained project on their behalf. As a leading private practice firm, Mathys and Squire have ridden out the recession with ease, meaning that they are in a fortunate position to add significantly to their workforce."
As a Consultant for Fellows and Associates, Phillipa Field, commented on the firm's dedication to providing an equal service to both their clients and candidates. "Our job is to ensure that the right candidate is matched to the right role and Mathys and Squire have a number of unique selling points that are attractive to candidates. The firm has a worldwide reputation and operate on a meritocratic basis so it's essential that any candidate that applies is tenacious and dedicated to providing first class service."
The roles have seen Fellows and Associates stretch their creative fingers and employ a targeted advertising campaign. The November Supplement of the CIPA Journal saw a full page advert appealing to candidates with a biotechnology background. Phillipa adds "We are keen to devote our time fully to both the biotechnology and pharmaceutical positions; that is why we made the decision to focus upon biotechnology in the first instance and move on to the pharmaceutical position in a future Supplement." The advert depicts a strong professional woman – a message both Fellows and Associates and Mathys & Squire obstinately back – and which also seems reflective of the working environment and philosophy of both businesses involved.
Sienna Johal, Researcher at Fellows and Associates, comments on the firm's unique approach to advertising. "When we work on something creative we like to incorporate the firm's personality whilst remaining true to our clients' ethos. As with any role, advertising is key and retained projects such as this give an opportunity to selectively market to prospective candidates, ensuring we find the right person for the job."
It appears that during this harsh economic climate Fellows and Associates are flourishing and capturing the trust of their clients through repeatedly delivering results. Adding to this promising future, Fellows and Associates were also pleased to announce in another recent article that their international portfolio is also experiencing a boost.
About Fellows and Associates
Fellows and Associates pride themselves on providing a boutique range of recruitment services, including contingent and retained campaigns with advertised selection and targeted search assignments. They recruit Patent Attorneys, Trade Mark Attorneys, IP Lawyers and other Intellectual Property professionals worldwide. 'Fellows Business Consulting' is a new arm of the firm offering targeted strategic advice to firms within the Intellectual Property sector worldwide. See fellowsandassociates.com for more or phone +44 207 903 5019.