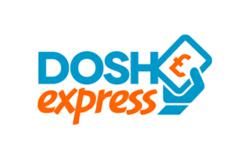 With wet summer weather sparking an increase in the cost of vegetables too, many families are looking for more cost-effective solutions
(PRWEB UK) 29 November 2012
Some of this significant total can be explained by the 10 million turkeys and 25 million Christmas puddings that get consumed over the festive period. With wet summer weather sparking an increase in the cost of vegetables too, many families are looking for more cost-effective solutions this year. In light of this, the financial specialists at Dosh Express have compiled a few tips for lowering your food bill.

Buy your food early. Unlike cheap flights, putting off buying your turkey until the last minute is bound to induce more stress than it's worth and could even cost you more as brands capitalise on last minute panic buying.
Make a list of everything you need and stick to it. This doesn't mean you can't be flexible but when attempting to tackle your Christmas food shopping without a clear plan, it can be easy to be tempted by various different seasonal treats that are unnecessary and likely to amount to a considerable spend.
Don't go overboard on desserts. With nibbles and savoury goods on the go all day, most people are already full after their main course and can barely manage dessert. Buying smaller desserts is more cost effective and you should see less waste.
When it comes to extras such as crackers and serviettes, don't forget to see what you have left over from previous years. For those who find themselves a bit strapped for cash it might also be worth leaving items like wine until the last minute, as these are often common gifts received at this time of year.
Dosh Express is the Honest Lender, helping customers get to payday. Based in Derby, in the Midlands, the company's mission is to provide a great lending service to thousands of our happy customers and be a great place of employment for our staff. Please visit doshexpress.com to apply for a loan, and if you are approved cash is usually deposited in your account within minutes, subject to status. Dosh Express, the trading name of Dosh Express Limited, is a consumer lender offering short-term payday loans, is a member of the Consumer Credit Trade Association (CCTA), and is licenced and regulated by the Office of Fair Trading.