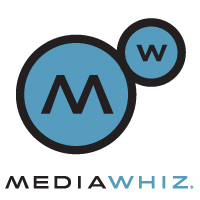 The ability to drive relatively inexpensive live leads directly to a client's call center has made a significant difference in converting mobile click-to-call leads
New York, NY (PRWEB) November 29, 2012
MediaWhiz, a leading integrated digital media agency, today released results from the first six months of managing clients' click-to-call campaigns in partnership with RingRevenue. Total calls into MonetizeIt, the MediaWhiz affiliate network, nearly quadrupled from the second to third quarters of 2012 as a result of the integration of RingRevenue's patented call performance-marketing technology. Calls driven through the network increased 64 percent during that time period.
"We're very impressed with the performance of our click-to-call campaigns run in partnership with RingRevenue," said Peter Klein, senior vice president of media services at MediaWhiz. "Results of the partnership indicate it offers a lucrative opportunity for advertisers and publishers to increase their lead-conversion rates."
MediaWhiz's partnership with RingRevenue began in February 2012.
The partnership has helped MediaWhiz double the number of advertisers earning revenue from click-to-call campaigns run through MonetizeIt. In addition, click-to-call conversion rates in the network are 20 percent, exceeding the industry average.
Publishers in the network earning commissions from click-to-call campaigns have similarly benefited, with a more than 160-percent increase in earnings-per-publisher.
The program's growth is attributed to the technical integration between RingRevenue and MonetizeIt. The partnership allows for easy set-up of click-to-call campaigns, giving publishers the ability to track campaign metrics and optimize in real time.
According to Tracy Norton, MediaWhiz director of strategic marketing partnerships, MediaWhiz's partnership with RingRevenue represents a new revenue stream for the company.
"The biggest driver of results for clients has been the click-to-call aspect of the program," said Norton. "Typically, mobile traffic from lead forms is subpar compared to desktop traffic from lead forms. The ability to drive relatively inexpensive live leads directly to a client's call center has made a significant difference in converting mobile click-to-call leads.
By placing RingRevenue's technology on calls MediaWhiz is further able to address clients' filters and demographics. The technology also helps prevent "pocket dials" — unintentional mobile phone calls made from a consumer's pocket — that often plague mobile click-to-call campaigns.
"We are now able to track call duration on behalf of clients, allowing them to develop programs specific to call duration and other caller quality criteria in order to convert 'good' leads," said Norton.
RingRevenue CEO Jason Spievak predicts future growth opportunities for MediaWhiz clients that utilize the agency's click-to-call campaigns.
"MediaWhiz is experiencing the kind of growth that RingRevenue consistently delivers to the agencies and networks on our platform," said Spievak. "Now their clients can look to MediaWhiz for the complete range of performance marketing solutions."
Partnering with RingRevenue has enabled MediaWhiz to expand its marketing optimization tactics beyond opportunities focused mainly on actions resulting from a "click," such as online purchases, and lead-form completions, to those completed with phone calls. In many of MediaWhiz's most successful verticals, such as home services, health care, insurance and higher education, phone calls are preferred.
"Phone calls are valuable to many of our clients," said MediaWhiz's Klein. "The ability to create, track and measure call-based campaigns via RingRevenue's technology gives us three distinct advantages. First, we are able to drive more value for our existing clients who are looking for more phone calls from potential customers. Second, we are able to attract new clients we weren't previously working with who value phone calls. Finally, we can expand our clients' distribution by leveraging the mobile and local channels in a more impactful manner with call-based campaigns."
For more information about MediaWhiz, visit MediaWhiz.com, or connect with the company on Twitter or Facebook.
About MediaWhiz
MediaWhiz is a leading integrated digital media agency that helps brands engage, acquire and retain customers more profitably through the combination of performance marketing capabilities, proprietary technology and digital-media expertise. Practice areas include: Affiliate, Search, Social Media, Display Advertising, Email and Data Acquisition. For more information, visit MediaWhiz.com and follow MediaWhiz at @MediaWhizLLC.
About RingRevenue
RingRevenue is the industry-leading provider of call performance marketing solutions. By tapping the power of the phone, RingRevenue's patented call marketing technology captures and converts more high-value customers, improving every marketing campaign with better quality leads, higher conversions and increased ROI. RingRevenue's comprehensive tracking and analytics consistently increase revenues from mobile, print and other "offline" media, while also improving the performance of online campaigns such as search, email and display.
Proven revenue-generating partnerships with Google, ValueClick, Rakuten Linkshare and others, make RingRevenue the leading call performance marketing solution for Fortune 1000 and Inc. 500 brands in the US. RingRevenue was founded in 2007 by a team of technology executives who built their prior startup into a multi-hundred million dollar public company. RingRevenue is backed by leading venture capital firms GRP Partners, Rincon Venture Partners and Persistence Partners.