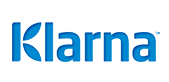 3dcart has always been capable of selling in Europe. But never before have our merchants been able to establish the immediate connection with overseas customers that they can with Klarna. said 3dcart CEO Gonzalo Gil.
TAMARAC, FL (PRWEB) November 28, 2012
A new partnership with Klarna is giving 3dcart merchants a trusted, risk-free payment option to extend sales to European customers. Online stores with 3dcart can gain free access to more than 100 million shoppers overseas who trust and use Klarna regularly to make online purchases.
3dcart is the first US-based shopping cart software solution to partner with Klarna, the largest provider of invoice-based payment in Europe. Through the partnership, 3dcart merchants can establish immediate trust with European merchants, increasing sales in overseas markets.
"3dcart has always been capable of selling in Europe. But never before have our merchants been able to establish the immediate connection with overseas customers that they can with Klarna," said 3dcart CEO Gonzalo Gil. " This partnership is a giant opportunity for our merchants to truly thrive as international businesses."
Benefits to 3dcart online merchants include:

A larger audience: Adding a trusted European payment processor immediately extends the reach of a US-based online store to include more potential shoppers.
More sales: Having a wider audience means merchants can increase conversions.
Minimal extra work: Klarna requires minimal administration, handling payment and customer care errands related to payment.
No risk: Klarna assumes all risks associated with payment, ensuring merchants get paid for their products.
Completely free: Merchants pay nothing to get up and running with Klarna.
"3dcart is creating quite a buzz online," said August Bard Bringeus, of Klarna. "The software's ease of use was a major determining factor for us. Couple that with its reach to more than 16,000 merchants nationwide, giving Klarna a strong presence among American retailers looking to extend their audience overseas."
Add Klarna as a payment option for a 3dcart online store for free by visiting http://www.3dcart.com/ecommerce-payment-gateways.html
About Klarna
Klarna offers safe and easy-to-use payment solutions to e-stores in Europe and was founded in 2005 with the ambition to make e-commerce safer, simpler and more fun. At the core of Klarna's services is the concept of after delivery payment, which lets buyers receive ordered goods before any payment is due. At the same time, Klarna assumes all credit and fraud risk for e-stores so that sellers can rest assured that they will always receive their money. Klarna's vision is to enable trust and to offer a frictionless buying experience to buyers and sellers across the world. Today, Klarna's payment solutions are integrated by more than 15,000 online shops in Sweden, Norway, Denmark, Finland, Germany and the Netherlands. For more information, please visit http://www.klarna.com.
About 3dcart
3dcart http://www.3dcart.com is the leading ecommerce provider for businesses of all sizes. It simplifies the complexity associated with building an online store and in the process helps businesses succeed online. The company partners with more than 200 of the world's leading online services providers, including payment solutions, shipping carriers and more. Its web-based offering provides the most complete set of ecommerce services available, including website building, order management and marketing tools.
3dcart serves thousands of customers worldwide. Services include the tools, advice, technical support, and technology to manage an entire online operation successful. Established in 1997, 3dcart's entire operation including product development and technical support is U.S. based in their Tamarac, Florida offices. Today, 3dcart is an Inc. 5000 company, a Visa PCI Certified provider and a pioneer in Mobile Commerce and Social Marketing, with over 16,000 successful clients, including The New York Times, Candy.com, Blue Diamond® and many others.