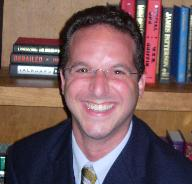 Houston, TX (PRWEB) November 27, 2012
J. Robert Friedberg, DMD, performs laser dental surgery on patients suffering from advanced stages of gum disease. Using the FDA cleared Laser Assisted New Attachment Procedure; Dr. Friedberg is able to provide periodontal disease treatment that is accurate and minimally invasive. Patients no longer need to procrastinate about getting treatment because they fear of going under the scalpel or because they have limited time off of work. The new procedure reduces down time and most patients can return to work or other activities the same day of the procedure.
The LANAP periodontal disease treatment procedure utilizes the patented PerioLase MVP-7 laser, which can differentiate between healthy and diseased gum tissue. It is designed to kill bacteria and remove unhealthy tissue while helping the healthy tissue re-attach to the tooth root. The dentist uses a probe to determine the depth of the periodontal pockets and then adjusts the settings on the laser. The pulsed light removes bad tissue and bacteria in the pocket area and then the dentist can remove plaque that has built up under the gum line.
The remaining gum tissue is compacted against the root of the tooth and stimulated by the laser to clot, which helps it seal against the tooth. At the same time, the bone tissue is stimulated to regenerate. The whole procedure causes little pain or discomfort and removes up to 90 percent of the disease in a single treatment.
Gum disease is prevalent in much of the adult population of America. While the early symptoms may include puffy or red gums, tenderness, sensitivity to cold or heat, and bleeding gums, often these symptoms do not appear and patients may not realize they have the problem. If it is allowed to continue, it can lead to receding gums and bone or tooth loss. In addition, it is connected to major health problems such as heart disease, among others. Periodontal disease treatment is necessary not only to improve dental health but also to maintain all over physical health. More information about gum disease and the LANAP procedure may be found at http://www.houston-perio.com.
J. Robert Friedberg is a periodontist offering patients personalized dental care for Houston, Texas. Dr. Friedberg received his undergraduate education at Emory University in Atlanta, Georgia and earned a Doctor of Dental Medicine from the University of Connecticut where he also completed a three year residency in periodontology. He is part of one percent of dental professionals providing the most recent FDA cleared laser procedure for gum disease and periodontal treatment. To learn more about Dr. Friedberg and his dental services visit his website at http://www.houston-perio.com and call (281) 674-7754.