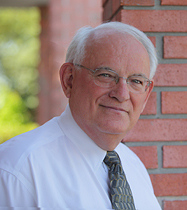 "If I ever get the chance, I'm going to help replant some of these trees," Dr. Garland Forbes said years ago. Today, he has handed out over 15,000 pinetrees and is set to give out more.
New Port Richey, FL; Dunedin, FL (PRWEB) November 27, 2012
Gary Pinetree, Florida's west coast sequel to Johnny Appleseed is available for interviews to discuss his December events to give away even more trees for free.
It's part of his "Plant 1,000 trees Before You Die" campaign and he will be distributing the trees for free 9 a.m. to 1 p.m. Dec. 7 at the New Port Richey Public Library and 8 a.m. to noon Dec. 14 at the Green Market in downtown Dunedin.
Gary Pinetree is actually Dr. Garland Forbes, who is one of the most experienced endodontists (root canal specialist) in Florida. While providing relief to tens of thousands of people with tooth sensitivity to cold and hot over the years, Dr. Forbes has made his mark on the earth giving away over 15,000 trees during his life.
To schedule an interview or for more information, contact Dr. Forbes at 727-734-3636.
Additional information may be found at http://forbesendo.com/our-news/