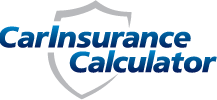 Insurance rates reflect claims costs, and the fact is that none of the measures designed to lower PIP costs have started is the obvious reason
New York (PRWEB) November 28, 2012
Even though Florida's bill regarding PIP insurance – designed to reduce insurance rates by 10% – passed already in March 12 and went into effect July 1, significant changes in rates are not to be expected any time soon. CarInsuranceCalculator.info explains the mechanisms which cause the delay:
As America is watching changes in one of the biggest states when it comes to insurance markets – being home to over 14 million licensed drivers – effects on Florida car insurance are expected to further delay even half a year after the bill went into effect.
Currently Florida is adopting a new law on auto insurance, designed to reduce rates by up to 10% by combating fraud on PIP (Personal Injury Protection). The bill passed earlier this year in March, went into effect during July, but tangible results for consumers cannot be expected before next year, the full effect is expected to manifest not earlier than by 2014.
Lynne McChristian, Florida representative for the Insurance Information Institute explained the mechanism to CarInsuranceCalculator.info, which cites her in a new released background story on the subject. In short, she declared for CarInsuranceCalculator.info: "Insurance rates reflect claims costs, and the fact is that none of the measures designed to lower PIP costs have started is the obvious reason".
To read the full story just visit http://www.carinsurancecalculator.info/1122/will-changes-to-medical-coverage-in-auto-insurance-bring-savings-to-the-sunshine-state/
About CarInsuranceCalculator.info
CarInsuranceCalculator.info is a free auto insurance quote comparison and general information site designed for consumers from all states of the US. Launched back in early 2012 the website positioned itself as a popular one stop solution for car insurance advice, quote comparison and news source for both consumers and industry professionals.