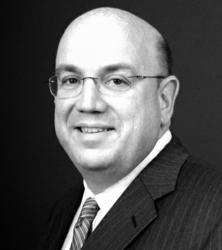 "Cultural diversity offers the flexibility and creativity we need to recreate the global economy for the 21st century."
Bronx, NY (PRWEB) November 29, 2012
"We may have all come on different ships, but we're in the same boat now."

Rich Barry '79 remembers his years at Mount St. Michael Academy in the second half of the 1970s. Says Rich, "When I was at the Mount it was a very different school. It was predominantly blue collar Irish-Italian. The Mount instilled in me a quest and thirst for knowledge from teachers, staff and my peers and really opened up my eyes. So, when I went on to college and graduate school after Mount and saw that the population looked different; I realized that this was a good thing. There was more to the world than Rich Barry working in Yonkers!"
Now Rich, a partner at Ernst & Young LLP, is part of an effort pioneered at the professional services firm that actively recruits and mentors young people of diverse backgrounds to enter the field of accounting, and will be speaking to Mount students on November 30 at the school's annual Career Day.
Today Rich's Bronx neighborhoods are still blue collar, but with a wonderful wealth of diversity that includes African American, Hispanic and Caribbean families, many of them immigrants, just like the Italian and Irish immigrants of the early 1900s. The neighborhoods from which Mount draws its students include Wakefield and Mount Vernon, whose populations average approximately 72% African-American and 19% Hispanic (2010 Census Figures).
Top private high schools in NYC cost an average of $35,000 a year. At $7,900 a year, the Mount's tuition, along with financial aid to many students, makes it affordable for working parents in the Bronx and Westchester. The Mount's lower tuition and distinctive college prep curriculum, enables parents to see their children attain an education that will develop them into the leaders of tomorrow—and exactly the kind of student that Ernst & Young would want to recruit some day.
Rich's aim on Career Day is to give students a solid overview about study and career opportunities in the accounting and professional services field. Rich says, "I am going to tell students that accounting is a very creative and challenging career—it is not just debits and credits. Our tax Advisory practice, for example, has a global reach in terms of public and private accounting. They can literally see the world through the field of accounting."
Ernst & Young is a pioneer of diversity in the workplace. For decades the global organization has been at the forefront of fostering diversity in its environment and leadership ranks: its teams value differences because it is not only the right thing but good, sound business sense. Karyn Twaronite, Ernst & Young's Americas Inclusiveness Officer, says: "At Ernst & Young we have been increasingly focused on diversity efforts since the 1990s, which started at the top of management. The two key pieces to this effort are diversity and inclusion. We have cultivated an environment where people feel valued and are able to achieve their potential." Minority full-time campus hires account for 40% of Ernst & Young LLP's total hiring in the US and Canada from campuses . Ernst & Young encourages its employees to become involved in their communities and extended communities, whether through work or as an extension of work.
This attitude sounds familiar since it is very similar to the Mount's mission of "fostering each student's unique potential for personal and professional excellence, and striving to help our diverse population of students grow into well prepared, mature leaders who have an active commitment to volunteer service in their communities and wherever it is needed." Ernst & Young is keen to educate students about careers in accounting starting at the high school level. The firm instituted a program named College MAP (Mentoring for Access and Persistence). Ernst & Young has a "swat team" of professionals that work with underserved students from 12 high schools around the United States to mentor students and help them become college-ready. College MAP was launched in 2009.
Says Rich, "The cultural diversity offers the flexibility and creativity we need to recreate the global economy for the 21st century."
"We make sure that there is a global perspective and reach that our clients demand that is made possible through different views, which come with diversity. This enables us to serve our clients to the fullest."