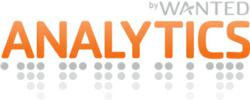 New York, NY (PRWEB) November 28, 2012
Over the past 90 days, organizations in the United States had more than 22,000 job ads available online for Civil Engineers, according to WANTED Analytics™ (http://www.wantedanalytics.com), the leading source of real-time business intelligence for the talent marketplace. Construction and infrastructure projects grew healthily during the past several months and brought an increased demand for engineering professionals, with jobs for Civil Engineers growing 16% compared to the same 90-day period in 2011, the most of any engineering occupation. Within civil engineering, some of the most commonly advertised job titles include Civil Engineer, Structural Engineer, Project Engineer, Geotechnical Engineer, and Design Engineer.
As engineering processes and techniques evolve, the skills that are required of potential candidates change, as well. The most commonly required skills in civil engineering job ads include project management, Autodesk AutoCAD, construction management, oral and written communication skills, Microsoft Office, Bentley Microstation, business development, and self-motivation. In addition to traditional engineering skills, such as project and construction management, there are several growing technologies that are frequently specified in job ads for this occupation. For example, experience with computer-aided design (CAD) and specific programs, like Autodesk AutoCAD and Bentley Microstation, more commonly appears as job requirements.
The metropolitan areas where Civil Engineers were most in-demand were Houston, New York, Los Angeles, Washington (DC), and Denver. While employers in Houston and New York placed the highest number of job ads for this talent pool during the past 90 days, one of the highest year-over-year growth areas was actually Denver where year-over-year hiring demand grew more than 80%.
As hiring demand for Civil Engineers continues and the talent gap for many STEM careers, the limited talent supply of potential candidates will create challenges for employers. According to the Hiring Scale™, Recruiters across the United States spend an average of 6 weeks advertising jobs and sourcing candidates for these positions. Each location will, however, experience a varying degree of difficulty when sourcing. Recruiters in Midland, Texas and Tulsa, Oklahoma are currently experiencing some of the most challenging overall recruiting conditions. Fierce competition among employers to source candidates and fill positions has emerged in these two areas. In comparison, the Hiring Scale also shows that the best metropolitan areas for recruiting Civil Engineers are Boston, Massachusetts and Seattle, Washington. Currently, hiring demand is lower in these areas, yet the talent supply remains larger. This means that Recruiters are likely to fill jobs requiring e-commerce skills faster than average.
The Hiring Scale measures conditions in local job markets by comparing hiring demand and labor supply. The Hiring Scale is part of the WANTED Analytics platform that offers business intelligence for the talent marketplace.
To see additional charts and detail, please visit http://www.wantedanalytics.com/insight.
The Hiring Scale is available at http://www.hiringscale.com.
About WANTED Analytics™
WANTED Analytics™ helps recruiting organizations make better decisions faster with real-time business intelligence on jobs, employers, and talent. Analytics brings together, for the first time, years of hiring demand and talent supply data to create a true talent intelligence platform for hard-to-fill positions.
Clients in the staffing, HR, RPO, media, and government sectors use WANTED Analytics™ to find sales leads, analyze employment trends, gather competitive intelligence, forecast economic conditions, and source hard-to-fill positions.
About WANTED Technologies Corporation
WANTED Technologies (TSX-V:WAN) provides real-time business intelligence for the talent marketplace. Founded in 1999, the company's headquarters are in Quebec City, Canada, and it maintains a US-based subsidiary with primary offices in New York City. WANTED began collecting detailed Hiring Demand data in June 2005, and currently maintains a database of more than 700 million unique job listings. For more information or to sample WANTED's services, visit http://www.wantedanalytics.com.
WANTED is also the exclusive data provider for The Conference Board Help Wanted OnLine Data Series®, the monthly economic indicator of Hiring Demand in the United States.
The TSX Venture Exchange does not accept responsibility for the adequacy or accuracy of this release. Any statement that appears prospective shall not be interpreted as such.
###