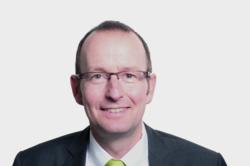 At the OVUM Identitiy and Access Management show, delegates can assess 8MAN's ease of operability and advantages first-hand.
- Stephan Brack, CEO
London, UK (PRWEB UK) 27 November 2012
27th November, London: protected-networks.com, provider of an exclusive access rights management software, will be demonstrating its flagship solution 8MAN, at 2012 OVUM Identity and Access Management event to be held in London on 4th December. The solution was launched in the UK over a year ago and gained immediate traction in the region, credited to its intuitive graphical interface that provides for transparent and controlled access to business critical data.
8MAN is an intuitive interface with superior graphical elements to allow organisations using fileservers, Active Directory, exchange and SharePoint to easily view, manage, provision and delegate access rights. This in turn allows organisations to trust not only the integrity, security and confidentiality of their business information but also the people who access that information. Recently, the company launched 8MAN for vSphere, extending similar features and benefits for data stored on private cloud, namely, VMware's vSphere.
Recently, the solution was also recognised at the prestigious Computing Security Awards 2012 in the 'Best New Product of the Year' category, whereby it secured the runner-up position.
8MAN enables organisations to easily and transparently answer the following questions:

Which users have access to what data?
Who can access a given directory or SharePoint web application
Who made which changes to user permissions?
Who touched which data and what did they do with it (delete, modify, copy, move, etc.)?
How can I improve the quality of access rights decisions by involving business users and delegating responsibility?
Besides this, 8MAN's salient features most valued by the clients include:

Deployment within under an hour and requires very little training
Intuitive and easily understandable
Non-intrusive and shows immediate security and business benefits
Simplest yet effective access rights solution
At the OVUM Identity and Access Management show, delegates will be offered a personalised walk-through of 8MAN, so they can assess its ease of operability and advantages first-hand. The solution ensures that even data-owners with no in-depth IT knowledge are able to assign and manage privileges. The clear presentation of privileges makes it easy for administrators to detect and fix configuration errors or to correct inappropriately assigned privileges. Because 8MAN also analyses and displays group structure correlations, it makes it easy to resolve duplicate or conflicting privileges. Precise tracking of all user and directory-related changes ensures that all changes are fully traceable. This data is suitable for exporting to other applications, such as identity management systems, or for preparing reports.
About protected-networks: Founded in 2009, protected-networks GmbH is global company, headquartered in Berlin, that develops integrated solutions for access rights management of physical and virtual server environments across all business sectors and at public authorities. The solution, 8MAN is an Information Trust Software based on an innovative approach to integrated data security management and offers uniform and automated management of user rights. Clients thereby save cost and time while increasing protection against unauthorised internal access.