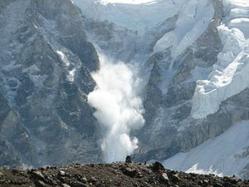 Combining Your Profession with Your Passion.
Salt Lake City, Utah (PRWEB) November 29, 2012
The Wilderness Medical Society returns to Park City in February for the longest running Continuing Medical Education conference on Wilderness and Mountain Medicine. This is not your typical ski conference. It features wilderness medicine education, mountain medicine and world-renowned experts in the field. The 2013 Winter Conference will cover essential winter topics like avalanche rescue, hypothermia, air medical rescue, frostbite, and recent advances in altitude illnesses. Evening speakers include alpinist/adventurer Christian Beckwith, former editor of The American Alpine Journal and founding editor of Alpinist Magazine, and famed Tetons climbing guide and ranger Renny Jackson.
At this conference, the WMS will continue the exciting new program in association with the University of Utah and the University of Colorado – the Diploma in Mountain Medicine(DiMM). This program is designed to train participants in the essentials of mountain medicine and rescue in technical alpine environments. The International Diploma in Mountain Medicine has set the standard over the past 10 years in Europe and other parts of the world for education of doctors, nurses, and medics in mountain medicine and rescue.
Registration is now open and further details regarding conference schedule and faculty can be found on the Society's website.
The Wilderness Medical Society (WMS), a 501(c)3 organization, is the world's leading organization devoted to wilderness medical challenges. Wilderness medicine topics include expedition and disaster medicine, dive medicine, search and rescue, altitude illness, cold- and heat-related illness, wilderness trauma, submersion injuries, envenomation, and wild animal attacks.