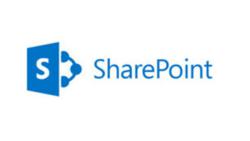 Irvine, Ca (PRWEB) November 28, 2012
QuickStart Intelligence, the largest Microsoft Gold Learning Partner in the western United States, today announced the introduction of new courses exploring the business and technical features of the new Microsoft SharePoint 2013 which will soon be released for general availability.
SharePoint 2013 will represent a significant upgrade from previous versions adding tremendous new flexibility and functionality in many areas including:

Dramatically improved support for secure yet facile information access from mobile devices, including a lightweight, contemporary view browsing experience for users to access document libraries, lists, wikis, and Web Parts. Mobile devices supported will include not only Windows Phone 8, but iPhone and Android phones as well.
Developers will be able to leverage their skills in ASP.NET, Apache, C#, Java and PHP, familiar development environments that can now be used to develop for SharePoint. Support for popular HTML editors dramatically increases the ability to create robust, exquisite site design within SharePoint and delivers greater flexibility in branding.
New workflow support including "no-code" service calls from within a workflow and work with webservices.
New analytic features within a significantly improved search and search engine optimization capability.
New social and community features improve SharePoint's collaboration environment.
QuickStart now offers courses that will give your team a competitive advantage. Discover how to upgrade to SharePoint 2013 and how SharePoint 2013 will improve productivity in your organization with courses including:
S-820 - Introduction to New Business Features of SharePoint 2013
o http://www.quickstart.com/courses/Introduction-New-Business-Features-SharePoint-2013_2194.aspx

S-821 - Upgrading to Microsoft SharePoint 2013 IT Pro Farm Planning
o http://www.quickstart.com/courses/Upgrading-Microsoft-SharePoint-2013-IT-Pro-Farm-Planning_2195.aspx
Download the Free SharePoint 2013 ebook and try out Microsoft SharePoint 2013
Those considering early upgrade to Microsoft SharePoint are encouraged to download the Deployment guide for Microsoft SharePoint 2013 Preview and download the preview.
ABOUT QUICKSTART INTELLIGENCE
QuickStart Intelligence, a Corinthian Colleges Company headquartered in Irvine, CA, is a leading provider of IT training solutions with locations throughout the Western United States. For 23 years, over 200,000 IT professionals throughout the world have come to QuickStart as their source for IT technical and developer training. One of the largest privately held Microsoft Gold Learning Partners in the United States, QuickStart Intelligence has been recognized for an unprecedented four times as Microsoft's Worldwide Partner of the Year in Learning Solutions. For more information, visit http://www.quickstart.com.