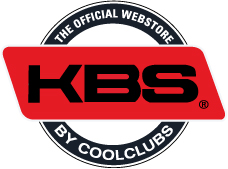 The golf industry is an evolving landscape and in recent years we've felt pull from the web where our consumer traffic continues to grow.
Boulder, CO (PRWEB) November 28, 2012
Today, KBS Golf Shafts launches an all-new Web Store in partnership with the golf industry's leading custom club fitter Cool Clubs. The new Web Store will offer a comprehensive selection of KBS shafts along with various accessories including staff bags, hats and towels -- for the avid golfer. Today's announcement underscores a growing partnership between the golf industry's premier custom club fitter, Cool Clubs, and one of the hottest steel shaft brand's on Tour -- KBS Golf Shafts.
Store Features:

Comprehensive KBS shaft catalog
Flat-Rate $9.95 ground shipping
Return/Exchange Policies
Manufacturer One-Year Warranty
Exclusive KBS Gear
The KBS Web Store will be operated in conjunction with Cool Clubs, Llc based in Scottsdale, Arizona. While KBS hosts the store website, Cool Clubs will handle inventory, shipments and credit card processing. According to Mark Timms, founder of Cool Clubs, "We've been an avid supporter of the KBS Golf Shaft brand since its founding in 2008. Kim Braly is a close friend and has helped shape the industry's knowledge of golf shafts… His rapid success with KBS on Tour is simply phenomenal. We're very excited for the new partnership."
For KBS, the new web store will provide a vital means of reaching consumers and building relationships in the digital landscape. According to Rob Cheng, CEO of KBS Golf Shafts, "The golf industry is an evolving landscape and in recent years we've felt pull from the web where our consumer traffic continues to grow. Provided this and changes in the competitive landscape, we felt it was necessary to develop a viable e-commerce solution. KBS still remains committed to custom club fitting by certified professionals however and we plan to grow both ends of our business going forward.
Known for generating better performance and a smooth feel, KBS shafts are designed by industry veteran Kim Braly. The KBS brand incorporates an advanced mix of shaft technologies that improves performance, generates a smooth and responsive feel, and tightens shot dispersion. KBS Golf Shafts are currently available through all major golf club manufacturers as stock or custom options. Also, KBS has a large network of dealers, online and in-person, for custom fitting, ordering, and building.
About KBS Golf Shafts
Since introduction in 2008, KBS Golf Shafts have led the steel shaft industry with innovation and unprecedented growth. Headquartered in Boulder, Colorado, KBS is manufactured in partnership with FEMCO Steel Technology (FST). KBS is focused on innovating steel shaft technologies that maximize performance while making every shot more enjoyable for the golfer.
KBS Golf Shafts
http://www.KBSGolfShafts.com
303-444-2226