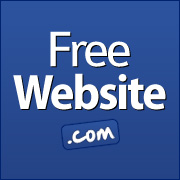 New York, NY (PRWEB) November 28, 2012
The experts of FreeWebsite.com recommend businesses establish a strong online presence after Black Friday sales were the highest in history this year.
Black Friday is associated with long-lines, crazy shoppers, and the best sales of the year; however, more people are opting staying home in their pajama pants to do their holiday shopping. A greater number of people are choosing to do their shopping online to avoid the crowds and hassle of rushing to the store at midnight. Online Black Friday sales jumped 26% to $1.04 billion this year, marking the highest amount of online sales on Black Friday in history. Online stores such as Amazon.com, Wal-Mart, Best Buy, and Apple were a few of the top visited sites this weekend.
"Customers would rather find the same low-prices online and avoid the long lines," commented a FreeWebsite.com representative. "In order to stand out from the online shopping crowd, businesses need fresh and original content to keep the customer coming back, especially for their holiday shopping."
An estimated 152 million people shopped online this past weekend. Of that number, roughly 60 million customers shopped, compared, and researched with their mobile devices. With such a large amount of people shopping online, it is more crucial than ever to have a strong online presence. In fact, researchers are predicting that online spending will rise 17% throughout the holiday season.
Having an original and content-packed website or eCommerce store is more important than ever. FreeWebsite.com helps take the burden out of updating your site to keep customers wanting more by. FreeWebsite.com can assist in content building, and will update whenever you need to make changes!
To read the article, visit: [http://www.freewebsite.com/black-fridays-historical-1-billion-in-retail-online-sales-makes-is-vital-for-businesses-to-have-an-online-store/
About FreeWebsite.com: FreeWebsite.com breaks down barriers to website ownership by providing attractive, easy to maintain websites, complete with content, at a low price. To learn more, visit [FreeWebsite.com.