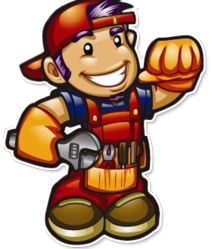 Checkered Flag Plumbing has prided itself on delivering the best service possible since 1995
Los Angeles, CA (PRWEB) November 28, 2012
Ever since the family owned and operated company bought its first van in 1995, Checkered Flag Plumbing has prided itself on delivering the best service at the best prices in Southern California. Today, clients can still expect a friendly, uniformed, professional plumber to come to their aid each time they call Checkered Flag Plumbing for service. Every Checkered Flag plumber in Los Angeles carries personalized business cards, so clients can rest assured that they are welcoming certified experts into their homes and businesses.
Unlike your average plumber in Los Angeles, Checkered Flag plumbers are trained not only in technical skills across a wide variety of plumbing fixtures and systems, but also in customer service. They are expected to adhere to a high standard of service, including friendliness, respect, kindness, cleanliness, and of course safety. Their many repeat clients bear out the effectiveness of this strategy.
Checkered Flag Plumbing also strives for excellence in terms of their impact on the environment. Realizing that the trucks they had been using for drain cleaning in Los Angeles were gas-guzzling monsters, Checkered Flag Plumbing revamped their entire fleet of service vehicles, trading big trucks for smaller, more fuel-efficient, environmentally friendly ones. The company reports that many clients feel better about calling them out for free estimates on drain cleaning in Los Angeles knowing that their trucks now have a smaller carbon footprint.
Checkered Flag Plumbing is currently ranked #1 Plumber for Lancaster CA on Mojopages.com, with 32 five-star reviews from satisfied clients. The company also reports receiving lots of feedback directly from customers. While there is the occasional issue that requires a resolution, a vast majority of the calls and emails are from satisfied customers. Many customers mention the amazingly low prices, the high quality of service, and the skill and friendliness of the plumbers in their reviews. Whether the service performed was a simple drain cleaning or a complex trenchless sewer repair, customers agree that Checkered Flag Plumbing more than delivers on its promises.
With all this good feedback rolling in, it's no wonder that Checkered Flag Plumbing has renewed its commitment to excellence. Their next goal just might be to be voted #1 Plumber in all of Los Angeles for services including: drain cleaning, plumbing repair and installation, leak detection, water lines, gas pipes, septic tanks, leach lines, and trenchless sewer repair.
Visit our website today at http://www.draindudes.com or call 1-877-700-0160 to schedule an appointment.