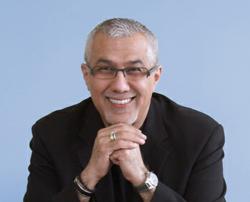 It was time for us to take a dose of our own medicine and make some changes.
Seattle, WA (PRWEB) November 27, 2012
White Space worked with its sister company, Cymbal Interactive, which just launched its new SEO/SEM capabilities to develop a new strategy leveraging existing online assets and developing new ones to attract valuable leads. Cymbal conducted a comprehensive digital audit of all White Space Healthcare Marketing's online assets, including its website.
"We were ranked about as low as anyone can get on a host of different attributes," said Kumar Shahani, CEO and founder of White Space Healthcare Marketing. "We had very little traffic coming to the site and our agency wasn't even listed on the major directories of consequence. After being a strategic partner for years to our clients, it was disappointing that we had let our own promotional efforts steer off course. It was time for us to take a dose of our own medicine and make some changes."
Cymbal suggested that White Space utilize on-page and off-page optimizations to improve the site, including page titles, listings in local and national directories, improved social media presence, and regular blogging.
"Cymbal updated our site navigation and made simple improvements like page titles and tags, Shahani said. "They streamlined our technology to reduce page load times and developed more quality content throughout the site, including several white papers and a regular blog."
The results were astounding. In just four weeks, White Space increased site visitors by more than 200 percent. The average visit duration increased by 5 percent and the company started receiving weekly leads of visitors who found our site in searches.
"It was refreshing to see our proven methodology improve our own business development ailments," Shahani said. "Now, not only can we speak from the experience of our clients' digital success, but also of our own promotional efforts."
To learn more about how Cymbal Interactive can help you with your SEO/SEM efforts, or to conduct a simple digital audit to see how your online tools can be transformed into performing and revenue generating digital assets, visit http://www.cymbalinteractive.com or call (206) 493-5400.