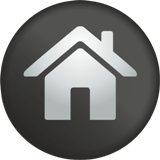 We Have Saved Homeowners Thousands
Huntington, NY (PRWEB) November 29, 2012
Locally owned Property Tax Reassessment Group, Inc. announced today that they have launched a new property tax reduction website effective November 1st, 2012. Their NY Property tax grievance experts are ready to reduce homeowners property taxes in the following New York areas; Suffolk County, Nassau County, Westchester and Yonkers.
The website, Grievemypropertytax.com offers a simple one page sign up form to start the process. Signatures are captured online utilizing the latest technology. Grievemypropertytax.com is one of the few property tax reduction sites in New York to offer digital online signatures. There is no need to mail anything back. Your tax grievance application is prepared immediately.
The Nassau County deadlines for filing is March 1st, 2013. The Suffolk country deadline is May 21st, 2013. To see all New York property tax grievance deadlines visit our list of deadlines in your area.
Property Tax Reassessment Group, Inc. will not charge if taxes are not reduced. Homeowners don't pay for promises, only results.
10 REASONS WHY YOU SHOULD GRIEVE YOUR PROPERTY TAXES
1 There are no upfront cost to file a grievance.
2 Home prices have fallen over the last few years, yet taxes continue to increase.
3 The tax assessments have not reflected this decrease. As a result, homeowners across Long Island and Westchester County are being overtaxed.
4 There is no risk of a tax increase because you filed a tax grievance.
5 Your assessment can never be increased because you filed a tax grievance.
6 There are no home inspections. No one comes to your house.
7 A reduction does not affect any of your other exemptions such as STAR.
8 We research each case, file all necessary paperwork, and represent you in court, if necessary.
9 A home with low property taxes is easier to sell.
10 Our Fees are Simple if you don't receive a reduction, you don't pay us anything. It's that simple. NO REDUCTION = NO FEE!!!