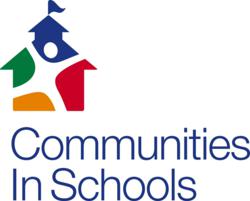 We are honored that the day-to-day efforts of our 200 local affiliates and our network-wide commitment to the highest standards of evidence-based practice have been recognized by the Social Impact Exchange.
Arlington, VA (PRWEB) November 28, 2012
Communities In Schools is proud to gain recognition by the Social Impact 100 Index, a new effort aimed at directing donors to nonprofits with proven results and a plan to expand to reach more people. The index, released just prior to the year-end holiday giving season, features 100 high-performing nonprofits that focus on education, health, poverty alleviation and youth development. All recognized nonprofits are listed on a website that helps donors learn more about a variety of different causes.
The first ever Social Impact 100 Index was based on three different criteria – impact, growth and evidence. Each organization chosen displays effective, high-impact interventions serving large numbers of individuals in need, combined with a goal to serve more people locally or nationally. To qualify, each nonprofit also had to have been reviewed by third-party studies to validate its impact.
In addition to this new recognition, Communities In Schools has already been recommended by Philanthropedia, a nonprofit aimed at helping donors give more strategically. It has also received a 4-star designation from Charity Navigator and is fully accredited by the Better Business Bureau's Wise Giving Alliance, meeting all 20 of the Better Business Bureau's standards for charity accountability.
"We are honored that the day-to-day efforts of our 200 local affiliates and our network-wide commitment to the highest standards of evidence-based practice have been recognized by the Social Impact Exchange," said Communities In Schools President Daniel Cardinali. "Donors can be confident that we will invest their resources where they will have the greatest impact on improving the lives of young people."
To view the Social Impact 100 Index, click on the following link.
http://www.socialimpactexchange.org/si100
About Communities In Schools
Communities In Schools surrounds students with a community of support, empowering them to stay in school and achieve in life. Through a school-based coordinator, Communities In Schools connects students and their families to critical community resources, tailored to local needs. Working in nearly 2,700 schools, in the most challenged communities in 28 states and the District of Columbia, Communities In Schools serves nearly 1.26 million young people and their families every year. It has become the nation's leading dropout prevention organization, and the only one proven to both increase on-time graduation rates and reduce dropout rates. Visit our website at http://www.communitiesinschools.org