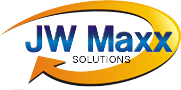 Las Vegas, Nevada (PRWEB) November 27, 2012
Online reputation management company JW Maxx Solutions, having many years of experience in the industry of helping businesses grow and gain business in the realm of online marketing, has a constant finger on the pulse of the Internet. Even among Google's constantly updating algorithms and the quickly shifting trends in online media, JW Maxx Solutions has maintained its position as a leading firm in the industry of online reputation management.
The company's main strength lies in being reactive – an approach that any company can hone and eventually master. Simply by paying attention, JW Maxx released in its most recent report, companies can better assess and react to the information being presented online, whether it's positive or negative. "Many companies don't even bother to search for themselves until it's too late," says Walter Halicki, found and CEO of JW Maxx Solutions. "The Internet just isn't a big part of their market strategy. Even huge, multinational corporations fall victim."
The release from JW Maxx Solutions goes on to state that catching problems early is of the highest priority; ergo a company needs to be constantly vigilant for new problems that may arise. The longer a problematic web site, blog post or video maintains a high spot in search engine results, the more dug in and solidified it becomes to search engine companies. Only by targeting it specifically and relentlessly will improvements be seen, says JW Maxx, and the earlier moves are made the more likely it is to be bumped down into obscurity or removed altogether.
Even in matters that aren't necessarily "rep busters" – that is, those comments or occasions where a comment is only slightly negative and isn't likely to drive a large amount of business away from the organization in question – the company can still redeem itself simply by posting a reply or clearing up any confusion that may precede negative consequences quickly and easily. This not only improves the image of the company, but also makes it seem like it is a responsible and forward-thinking entity on the Internet, a perception that is likely to bleed over into real business transactions.
****
JW Maxx Solutions can be contacted at:
11811 N Tatum Blvd, Suite 3031
Phoenix, AZ 85028
Phone: (602) 953 – 7798
info(at)jwmaxxsolutions(dot)com
http://www.jwmaxxsolutions.com