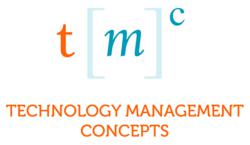 Now is the time to buy Microsoft Dynamics GP 2010, not only because you can save 20% off, but also it is the ideal time in terms of business operations, as many companies decide to upgrade their ERP software during December
Los Angeles, CA (PRWEB) November 28, 2012
Technology Management Concepts is happy to offer the 20% off Microsoft Dynamics Promotion to customers throughout the U.S. through this Friday November 30th. This promotion is great for companies looking to purchase a new ERP software as many businesses purchase and implement a new software during their Year End, so their processes and financials are in order for the New Year. Technology Management Concepts specializes in this process and has helped over 250 companies capitalize on this by implementing Microsoft Dynamics GP.
President Jennifer Harris says "Let TMC evaluate your company by giving you a Free Business Process Review and customize the right software to help your company cut operating costs and increase profitability." She also notes "Now is the time to buy Microsoft Dynamics GP 2010, not only because you can save 20% off, but also it is the ideal time in terms of business operations, as many companies decide to upgrade their ERP software during December".
DETAILS OF THE CUSTOMER OFFER
Effective October 19th, 2012 through the end of the business day November 30th, 2012 Microsoft Dynamics GP 2010 can be purchased for a 20% discount off of the Foundation Pack and Users from the Microsoft standard list price for new customers only.
OFFER CONDITIONS
Inclusions:
•This offer is only available for new customers who purchase the Foundation Pack and Users from the Microsoft standard price list for Microsoft Dynamics GP 2010.
•This offer is available only to customers in the U.S.
•This offer is valid from October 19th, 2012 through the end of the business day November 30th, 2012.
•Customers can only take advantage of the promotion once during the promotion period.
•This offer is available only through participating Microsoft Dynamics resellers. Reseller prices may vary.
Exclusions:
•This offer cannot be combined with any other offer or promotion, including but not limited to any other discount arrangements such as Volume Purchase Orders (VPO), Global Volume Agreements (GVA) and Multi-Site Agreements (MA).
•This offer does not apply to Enhancement Plan fees – standard Enhancement Plan fees apply.
•Customers using SQL® Server Database and on the Client Access Licensing Model need to contact their partner to purchase additional SQL® user licenses (not included in offer).
•This offer is not redeemable for cash.
•Taxes, if any, are the sole responsibility of the recipient.
•This offer is non-transferable.
•This offer does not apply to module licenses purchases.
About Technology Management Concepts
Technology Management Concepts (TMC) is a boutique Professional Services organization that delivers and supports Microsoft Dynamics ERP and NetSuite software solutions for companies of all sizes tailored to their unique business needs, with an emphasis on their industry's best practices. TMC specializes in the implementation of financial and business management systems, helping our customers' stream-line their processes and maximize productivity. TMC's customers range from small and mid-size businesses to multinational and worldwide organizations.
TMC was founded in 1984 and has over 175 Dynamics and NetSuite clients, as well as over 225 years of combined consulting expertise. TMC brings a wealth of experience to your projects. Their goal is to help companies derive long term business value from their software investments. TMC provide customized business solutions for companies in a variety of industries, dedicating a hand-picked team to each client and maintaining a true dedication to your business' success after the implementation is complete.