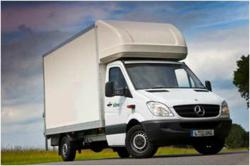 (PRWEB UK) 27 November 2012
DEMAND for new commercial vehicles in October was down throughout the EU, compared with October sales last year, according to figures from ACEA – the European Automobile Manufacturers' Association.
In the UK, registrations for all commercial vehicles dropped by 8.6%, and by 9.4% in the EU as a whole, compared with October 2011, with all major markets seeing a reduction in sales.
Registations of light commercials (less than 3.5 tonnes) declined in the UK by 8.1% in October, compared with the corresponding month in 2011. The EU saw an across-the-board reduction of LCV sales by 9.7% in the same period.
In the UK, new light commercial registrations under 3.5 tonnes stood at 17,794, compared with 19,370 in October 2011.
Total registrations in this sector for the period January-October were 204,861, compared with 219,054 for the corresponding period in 2011, a fall of 6.5%.
But the medium-heavy (over 3.5 tonnes) market for business vans fared better in the January-October period with a 9.2% increase UK registrations at 35,118, compared with 32,173 for the corresponding period in 2011.
Keep up to date with developments in our Business Van News section.
Business Vans offers a wealth of useful information including company van law, business van case studies and a range of reviews including Toyota van reviews
For more information, visit Business Vans at http://www.businessvans.co.uk/