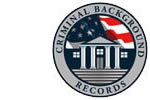 E-Verify can be a low-cost solution to maintain hiring compliance with Federal regulations, specifically those that apply to legal work status.
Waltham, MA (PRWEB) November 28, 2012
On September 27, 2012 the Department of Justice announced that it had reached a settlement with a Diversified Maintenance Systems LLC, a Tampa, Florida based janitorial and facilities maintenance company, over allegations that "the company violated the anti-discrimination provision of the Immigration and Nationality Act (INA) when it failed to fully reinstate an employee in retaliation for asserting her right to work in the U.S." http://www.justice.gov/opa/pr/2012/September/12-crt-1169.html
This situation arrives as the political season comes to a close with the Presidential elections wherein immigration has been an important part of the conversation. E-Verify has a place in both the Republican and Democratic dialogue and may prove an integral part of immigration reform.
http://www.usatoday.com/story/news/politics/2012/10/16/the-fact-check-a-second-look-at-claims-on-jobs-education/1637861/
The DOJ release further states:
The charging party alleged that the company failed to provide the employee with proper notice and instructions for contesting an initial data mismatch in E-Verify, resulting in E-Verify issuing an erroneous final response that she was not work authorized. E-Verify is an Internet-based system run by the U.S. Citizenship and Immigration Services (USCIS) that confirms employment eligibility by comparing information from an employee's Form I-9. http://www.justice.gov/opa/pr/2012/September/12-crt-1169.html
In Columbia, South Carolina (reported 10/25/2012, Greenvilleonline.com) businesses have been cited recently for their hiring policies:
... first seven employers in South Carolina to be cited for violating the state's newest tweaks to its immigration law, which requires all new employees, other than farm laborers, ministers and domestic servants, to be verified through the federal database.
http://www.greenvilleonline.com/article/20121025/NEWS/310190100/State-begins-citing-businesses-under-immigration-law?odyssey=nav|head
E-Verify is a program designed to compare information from an employee's I-9 to information held in Federal databases, specifically those of the Department of Homeland Security and the Social Security Administration.
States where E-Verify is mandatory in most cases includes:

Arizona
Utah
Louisiana
Mississippi
Tennessee
Alabama
Georgia
South Carolina
North Carolina
States where E-Verify is legislated as voluntary includes:

California
Illinois
Rhode Island
http://www.lawlogix.com/i-9-and-e-verify-compliance/state-map?pi_ad_id=15003282428&gclid=CInrzqiks7MCFUdxQgodwysAOQ
Most of the remaining States in the Union have varying requirements in regards to E-Verify.
Ultimately, E-Verify is another of the challenging issues that face employers with their hiring practices. Some view E-Verify has a costly and burdensome process that will further detract from growing the economy.
The Main Street Alliance said that if E-Verify had been mandated in 2010, it would have cost the nation's employers $2.7 billion. (http://www.homechannelnews.com/article/e-verify-could-become-mandatory?utm_source=GoogleNews&utm_medium=Syndication&utm_campaign=ManualSitemap)
The design of E-Verify is to confirm information provided by an employee to their employer via I-9 documentation. According to Adam Almeida, CEO and President of CriminalBackgroundRecords.com, "E-Verify can be a low-cost solution to maintain hiring compliance with Federal regulations, specifically those that apply to legal work status."
In the end both Presidential candidates had varying views on the use of E-Verify, but that there are views being expressed about E-Verify shows that it is a topic of significant conversation.
As E-Verify continues to be a part of the hiring process, either as a mandatory component or voluntary, companies should turn to third party background screening providers that are knowledgeable of the most current E-Verify requirements. Understanding E-Verify and where it is specifically required greatly assists business and helps avoid penalty and fines. The cost of working with a third-party background screening provider is relatively insignificant compared to the potential penalty cost.
CriminalBackgroundRecords.com can provide assistance in understanding the laws involving E-Verify. They can provide information specific to a given state and assist in maintaining compliance within Federal hiring laws. Understanding E-Verify is but one component of a rapidly changing background screening process. New laws, regulations, and guidelines change the complexity of pre-employment background screening and businesses should rely on a third-party background screening company such as CriminalBackgroundRecords.com to assist them.