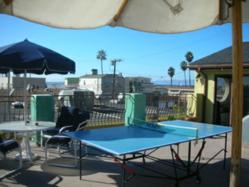 Casa Nuevo Vida Homes become secret havens for recovering individuals who yearn for anonymity
Los Angeles, CA (PRWEB) November 29, 2012
In a recent article, leading addiction and recovery website thefix.com listed 10 of the best sober living cities in the United States. And the City of Los Angeles in California made it to the coveted list of sober living homes. According to the online magazine, recovering individuals in the West Coast have been commending Los Angeles, and how it has become a city that's highly conducive for sobriety culture.
The magazine also said that the social nature Alcoholics Anonymous, with an average of 3,000 meetings among recovering individuals per week is proof that there is indeed a thriving sobriety culture in LA. Symbolic of this bustling sobriety culture are the stars who somehow populate the meetings, increasing a recovering individual's chances of rubbing elbows with the likes of Britney Spears, Charlie Sheen, Ben Affleck, Matthew Perry, Diana Ross and many others.
The magazine further stated that celebrities are frequent mainstays in LA's AA groups, even serving as speakers on tour and sharing their personal experiences on their road to sobriety to crowds of fresh-out-of-rehab individuals.
In addition, it is also stated that what emphasizes LA's reputation as one of the best cities in the US for sober living is the infectiously optimistic attitude of the West Coast's recovering individuals. This is shown by their punctuality as well as commitment to attending meetings. Most arrive an hour early in order to mingle with others. Most also foster a sense of camaraderie by going out in huge groups to either watch movies or eat out.
This thriving sobriety lifestyle in LA doesn't come as a surprise to many since Sober Living Environments (SLEs) originated in the West Coast. SLEs are not to be confused with halfway houses that also serve as shelters for the homeless and people who have just gotten out of prison. Unlike halfway houses, SLEs focus only on recovering individuals. And since SLEs house several recovering individuals, peer support is always present, making full recovery and complete sobriety highly possible.
According to USA Weekend, LA has "a strong focus on healthy [and] sober activities such as yoga" which keeps any recovering individual preoccupied, and not as focused on getting screwed up. LA's climate and culture are also strong factors. Privacy is also a top priority among SLEs, especially since LA is home to many famous celebrities. Casa Nuevo Vida completely understands this need for privacy.
Recovery at CNV is also highly possible due to a range of outdoor activities that allow residents to get in touch with nature and themselves through cycling, jogging, fishing, and more. A healthy interaction with peers helps recovering individuals address their issues in an atmosphere of support. A supportive community, comfort, and a semblance of peace – these are what CNV guarantees to help its residents commit to lives that are absolutely drug and alcohol-free.
And since the Casa Nuevo Vida Sober Recovery Homes are located in the state of California, which has a subtropical Mediterranean climate, Casa Nuevo Vida Homes become secret havens for recovering individuals who yearn for anonymity. "We believe that recovering addicts must live in tranquility as they're able to resist relapse better. I know this because I've built Casa Nuevo Vida as a reflection of my personal journey down the path to sobriety. And so CNV guarantees to provide residents this very need of a healthy, tranquil, and private recovery home," says David Marvin, co-owner of Casa Nuevo Vida Recovery Homes.