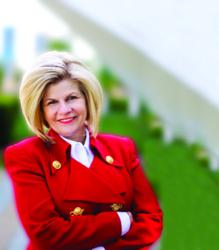 "I am humbled to be among such a distinguished group of accomplished women," said Taeschler. "I look forward to celebrating the strength and success of women entrepreneurs everywhere!"
Morristown, New Jersey (PRWEB) November 28, 2012
This year's theme is "igniting change," and the winners were chosen based on their business accomplishments, impact on the community, and how the winner's advocacy for women is making a difference in business. For more information, visit the Leading Women Entrepreneurs website (http://www.leadingwomenentrepreneurs.com).
The Top 25 will be recognized for their service and leadership, as well as contributions to their communities and the state's economic recovery at an award ceremony at Fairleigh Dickinson University in Madison, N.J. on December 6. The ceremony is being sponsored by TD Bank and Fairleigh Dickinson University's Silberman College of Business.
About GráficaGroup
Celebrating 26 years in business, GráficaGroup is an award-winning, results-driven, multi-channel agency that enables businesses to establish and nurture lasting, meaningful relationships with their customers across all categories. They include Fortune 500 and mid-sized B2B and B2C companies such as AT&T, Avaya, Century 21 Real Estate LLC, Horizon Blue Cross Blue Shield of New Jersey, Jackson Hewitt Tax Service, KPMG LLP, Morgan Stanley, PSE&G, Summit Medical Group, Trane, Weichert, and Wells Fargo Home Mortgage - as well as public sector and not-for-profit organizations. For more information, visit http://www.grafica.com.