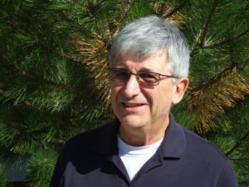 [Valvo] is a veteran counselor in Flagstaff with so much love for the area and our program.
Flagstaff, AZ (PRWEB) November 29, 2012
This month John Valvo assumed a more involved role as the new Clinical Coordinator at Back2Basics alcohol and drug treatment center for young men.
Having already been a primary therapist and resource to Back2Basics residents and staff since the program's inception, Valvo is well aware of its dynamics.
"Staff, other counselors and I were engaged in an on-going conversation around how to improve the mechanics of the program," said Valvo. "These improvement ideas turned into a job offer when we talked about how to actualize these changes."
Back2Basics therapy is comprised of a team of certified psychiatrists, psychologists and counselors who work in conjunction with the other Back2Basics programs and who are specialized in dual diagnosis – patients who suffer from substance abuse and another disorder such as depression, eating disorders or hallucinations.
"We are a small community-focused program," said Valvo. "We place high emphasis on recapturing the client's ability to manage basic life skills as well as enabling them to experience the natural highs of outdoor adventure."
Much of Valvo's job will be coordinating weekly meetings between therapy and program -- outdoor adventures, culinary and residential – staff to form a more cohesive and smooth-running environment for the residents.
"We are very lucky to have John Valvo in a more hands-on position at B2B," said founder and CEO Roy DuPrez. "He is a veteran counselor in Flagstaff with so much love for the area and our program."
After eight years of pastoral work, Valvo came to Flagstaff to attend Northern Arizona University's exclusive counseling program where he received his master's degree. DuPrez and Valvo first crossed paths when Valvo took on Back2Basics patients in his own private practice.
Since that initial relationship formed Valvo noted that "our goal is still the same difficult one of transforming client lives."