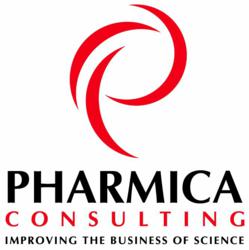 Risk based monitoring has really thrown a lot of companies for a loop
Princeton, NJ (PRWEB) November 28, 2012
Pharmica Consulting has long filled the role of being a life sciences expert in marrying business processes to new systems and technologies. To help Pharmaceutical companies determine the implications of FDA's recent Risk-Based Monitoring Guideline, Pharmica will host a Risk Based Monitoring forum in Cambridge, MA on March 19, 2013. The forum will deal with current industry challenges surrounding the best strategies for approaching this new guideline via a combination of industry speakers and open discussions.
"Risk based monitoring has really thrown a lot of companies for a loop," said Eric Lake, Partner with Pharmica Consulting. "Our main goal for this forum is to help pharmaceutical companies understand how to approach the evaluation of potential risks when creating their monitoring plans in this new environment."
"Risk based monitoring is being talked about throughout the industry," said Matt Kiernan, Partner with Pharmica Consulting. "The whole concept of Quality Risk Management and Quality by Design is something everyone is struggling to come to grips with. The key to a successful and productive day is getting the right people together to discuss their challenges and what they are doing about it."
"The FDA guideline has a lot of promise, but right now it's a little murky," said Farouk Rhymaun, Principal Consultant at Pharmica Consulting. "There are a lot of different ways to tackle this risk-based approach to the management of clinical trials. When you add in the need for technology to play a supporting role in the execution of the guideline, things can get complex pretty fast."
Those interested in learning more about Pharmica Consulting's upcoming forum or service offerings can visit http://www.PharmicaConsulting.com. To request additional information, please contact Eric Lake at 973-945-4482 or Greg Cohee at 215-579-1650.
About Pharmica Consulting - Pharmica Consulting, one of the life sciences industry's leading consulting firms, provides a variety of offerings designed to help pharmaceutical and biotech clients achieve true Operational Excellence. Consultants at Pharmica invest the time needed to truly understand a client's specific challenges—and tailor solutions to help them create a more profitable business environment. Pharmica Consulting knows how to build effective strategies—and deliver against those strategies as promised.