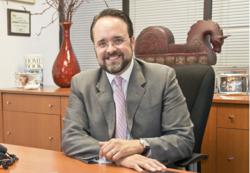 New Developments have always been the benchmark for the ultimate lifestyle in South Florida.
Miami, FL (PRWEB) November 28, 2012
New-construction is the best product offered in the current market, and the person that will benefit the most from buying a new-construction home is the buyer. The following are some of the many advantages of buying new-construction vs. a resale property:

Ease of maintenance- New homes do not require as much upkeep as older homes, due to improvements and the durability in their building materials.
Customization. Choice of selection for the buyer's taste and lifestyle.
Floor plans that are designed for this decade. Properties with larger and more functional kitchens, multimedia rooms, family rooms, and a much better use of available space.
Green options: For greater efficiency and comfort.
Technically more advanced. Newer wiring, sound, better cable accessing, more electrical outlets, Internet access, computerized options, etc.
Safety: No hazardous substances, like asbestos, lead-based paint, etc. Build according to current building code and features for protection against eventual natural disasters.
Builders' warranties: Complete warranties that cover everything inside and outside the home.
Community: A community of new homes allows the planned development of a specific lifestyle. such, active adults, family with children, sports, etc.
Being the first owner!
"As the real estate market continues to improve, we are seeing many new communities enter the marketplace. Our management team studies each area and its new communities, for example, when we meet with a buyer interested in purchasing a new condo in Downtown Miami, we know our associates are able to present the area, and explain the vision of that local market better than anyone else," says Emilio J Cardenal, Broker/Executive President of Interinvestments Realty. "We train them on what the area currently offers today and what is planned in the years to come. We strongly believe that educating our customers on future planned projects (private and public developments) that enrich an area, are all very important in showing the big picture."
"Developers work hard with their architects and their designers to create better living spaces. A new home today, is not designed the same as a home 50 years ago. From the start of designing a floor plan and the selection of the materials that will be used to finish the home, are all an expression of today's lifestyle. Our associates can present a collection of attractive new properties with quality finishes, designed for today's buyer," continues Cardenal.
"The showcased properties were selected by us, based on how new they are to the market; we want to get the word out as quickly as possible, says Rigo Plasencia, Sales and New-Developments Manager for Interinvestments Realty. "As with most new development purchases, the earlier you buy, the better the selection and pricing will be. Developers often want to launch a new development with strong sales momentum so the incentives they offer upon their initial release for sale are usually the best value for the consumer."
The following are some of the different communities that are offering real value, now:
Costa Hollywood Resort - The proposed development will be a new luxury condo-hotel resort and a high-end shopping district. It will be built on world-famous A1A, also known as Ocean Drive, just a few steps from Hollywood Beach.. The developers plan to break ground in December 2012 with completion expected in late 2014.
95th On the Ocean at Surfside - A truly extraordinary location. luxury townhouses directly on the beach and ocean in the City of Surfside, just a few blocks from Bal Harbour and it's world class shopping and destination. The luxury townhomes will have four bedrooms and five and a half bathrooms. They will range in size from 4,012 to 4,058 sq. ft. with a 2-car garage. Pre-launch special pricing will range from $2,950,000 to $6,250,000.
Peloro at Miami Beach- With a planned completion date of late 2014, Peloro will be situated in Mid Miami Beach on Indian Creek and the Bay, just minutes away from Bal Harbor and South Beach. The project features 115 luxurious units, surrounded by breathtaking bay and skyline views. Peloro will be seven stories high and will have one, two and three bedrooms floor plans, including 2-story townhomes and penthouses. They range in size from 635 sq. ft. to 2,268 sq. ft.
For more information about the above showcased properties, their current availability or to schedule an appointment to visit these developments, please contact Interinvestments Realty's offices or visit out website http://www.interinvestments.us