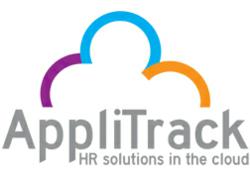 I am very proud to say that we have never had to sacrifice our core promises to our clients in order to increase business.
Skokie, IL (PRWEB) November 28, 2012
Further extending its influence as the market leader in providing cloud human resources solutions to public and private sector agencies throughout the world, Aspex Solutions today announced that is has welcomed is 2,000th client. AppliTrack Recruiting now serves over 15% of the public school districts in the United States including Houston Independent School District and Gwinnett County School District, over 50 charter school organizations, and several private school systems such as the Archdiocese of Chicago Schools. Additionally, the AppliTrack Recruiting platform is used by private sector companies such as Guitar Center, Ace Hardware, and Vita-Mix.
Since its initial release in October of 1998, AppliTrack Recruiting has been a pioneer of the Software-as-a-Service business model by always providing clients with free updates and upgrades, a "no contract" service experience, as well as world-class client support. As of today, AppliTrack Recruiting boasts the following numbers:

99.997% client retention over 14 years
7.2 million applications completed
69,993 HR users
"While the cloud applicant tracking and hiring market has certainly become more crowded since I created AppliTrack Recruiting back in 1998, I am very proud to say that we have never had to sacrifice our core promises to our clients in order to increase business," said Abe Reese, President and Founder of Aspex Solutions. "AppliTrack Recruiting, from the very beginning, was designed to be the best HR solution on the market and one that was actually financially viable for organizations of all types and sizes to use. As we welcome our 2,000th client, I am proud to say that Aspex Solutions has never been more committed to this core belief."
In 2013, Aspex Solutions will be release many new updates and upgrades to the AppliTrack Recruiting system that will be available to all clients free-of-charge. Of note, AppliTrack Recruiting clients can look forward to the following:
Enhanced Reporting and Analytics tools and features
Updated tablet and mobile optimized access for applicants and HR users
Multi-lingual applications
To learn more about AppliTrack Recruiting and other services provided by Aspex Solutions, visit http://www.aspexsolutions.com.
About Aspex Solutions
Aspex Solutions, formerly General ASP, is a privately held company that was recently named to the 2012 Inc. 500 | 5000 list for the second consecutive year. Based in suburban Chicago, Aspex Solutions allows organizations of all types and sizes to automate hiring processes, maintain paperless personnel files, and test and evaluate employment applicants to quickly identify their likelihood of being successful employees. Aspex Solutions provides affordable, yet very powerful and robust cloud HR solutions that are easy to use and require minimal time to implement. For more information about Aspex Solutions, please contact us at 1.888.667.1ASP or visit the company's Web site at http://www.aspexsolutions.com.