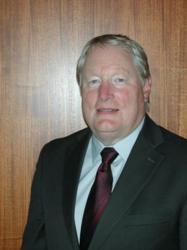 We are thrilled to have such a seasoned BI veteran lead our North American sales effort
Amsterdam, Netherlands (PRWEB) November 28, 2012
In response to increasing demand for its SQL Server Analysis Services (OLAP ) BI platform in North America and many customer wins including Memorial Health Services, Victorinox – Swiss Army, Verisk, Blue Cross of Idaho, Blackboard, and Moran Towing, Pyramid Analytics proudly announces Rob Wallace as joining the senior leadership team.
Rob has over 24 years of software sales experience in both private and public companies selling Business Intelligence (BI), Predictive Analytics and ERP systems to medium and large enterprises. Prior to joining Pyramid, he held sales leadership positions at Microsoft selling BI and Data Warehousing solutions to large enterprise accounts. While at Microsoft, Rob also worked in the Mergers & Acquisitions group and led the acquisition of DATAllegro which is now Microsoft's SQL Server Parallel Data Warehouse (PDW) product. Rob played a key role in successfully integrating the DATAllegro sales team into Microsoft's worldwide sales organization.
Rob joined Microsoft in 2006 as a result of the acquisition of ProClarity, the leading third party provider of BI analytics for the SQL platform, which later became Performance Point Server. He was ProClarity's Director of North America Sales for 4 years and led the company to record growth during his tenor. Prior to ProClarity, Rob held sales positions with companies specializing in Oracle's BI and ERP solutions.
Rob began his career in public accounting and later held CFO positions for emerging companies. He is a certified public accountant and holds a bachelor's degree in business from the University of Washington.
"With the tremendous response to our BI platform in North America it is only natural to build out our senior leadership team. We are thrilled to have such a seasoned BI veteran lead our North American sales effort" said Omri Kohl, CEO of Pyramid Analytics.
About Pyramid Analytics
Pyramid Analytics is a leader in innovative BI applications that simplify access to information to help organizations optimize their business decisions. Pyramid Analytics delivers intuitive enterprise level Business Intelligence through a rich, integrated, web-based interface with a highly scalable dashboard and analytic application for all types of business users. Using Microsoft's Office concept, the BI Office Suite is custom designed for multi-dimensional and tabular OLAP cubes in Microsoft SQL Server Analysis Services or PowerPivot.
Pyramid Analytics has a Microsoft ISV BI Gold Competency and is headquartered in the Netherlands with operational centers in Israel, the EU and the USA.