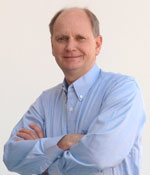 "The right time to take your capital gains profits is the end of this year because there is no doubt that tax laws will be changing because of the fiscal cliff. "
Siesta Key, FL (PRWEB) November 27, 2012
New article describing "Why to Take Capital Gains This Year" has been written by estate planning and asset protection attorney Lee Phillips. For those worrying about capital gains taxes, this article may answer some important questions. Capital gains are the gains that are made on capital assets. Capital assets include such items as your home, household furnishings and stocks and bonds and rental properties. Upon the sale of a capital asset, the difference between the amount you paid for the asset and the amount you sold it for is either a capital gain or capital loss. You must report all capital gains or losses on your 1040 form and pay the capital gains tax.
Mr. Phillips notes that "Some may be saying, 'I don't want to pay any more in tax this year than I have to,' but hear me out. Traditionally capital gains have been taxed at lower rates as a way to encourage investment, and grow the economy. Retired people and wealthy people usually make all their money in capital gains. This is why Warren Buffet paid less in tax than his secretary, percentage wise.
By now most folks have heard of the Fiscal Cliff, but what they may not realize is that the Bush Tax Cuts are going to expire. Currently, capital gains are taxed at 15 percent for most taxpayers. However, for those who are in the 10 percent or 15 percent tax brackets, they will not owe any tax on their capital gains. Mr. Phillips warns that, "if the Bush Tax cuts expire, the capital gains rate will increase. The top capital gains rate will be 20 percent. The zero capital gains rate will return to 10 percent."
Mr. Phillips is an attorney who serves as a counselor to the Supreme Court of the United States. He has a talent for taking complex legal ideas and helping the layman understand them. He finds fulfillment in helping other people understand and apply the law, not only to provide asset protection and estate planning, but to use it to structure businesses and save taxes. He is the author of 11 books, along with his latest Guaranteed Millionaire. He has written hundreds of articles for professional publications.
He has also offered other money saving ideas in his 10 Tax Tips program.
LegaLees was founded in 1982 by Lee R. Phillips. It is a legal self-help publishing company. It produces products designed to help people understand the law. Because of personal experiences, Mr. Phillips realized that people should be able to understand how the law works so they can direct their own legal professionals. He also saw the need for people who wished to do their own legal work to be shown how and given the requisite understanding. LegaLees has also designed products to help layman be able to structure their personal and business affairs. All of the products help the end users to protect assets and prevent legal disasters that can strike at any time.