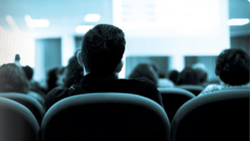 Submit your application no later than Dec. 9, 2012 to be considered for next year's CCR event!
Oakbrook, IL (PRWEB) November 28, 2012
The Center for College & Career Readiness is now accepting speaker proposals for the 2013 National Conference on College & Career Readiness and Common Core State Standards. The Center is seeking dynamic, energetic presenters able to engage an audience ranging from 30-200 people for 90 minute sessions. Join the growing list of industry experts and share practical tips, strategies, and resources for increasing rigor and implementing best practices in classrooms, schools, and districts.
Educators and students, at all levels, national and international are invited to submit proposals for the 2013 event. The Center is also welcoming corporate-sponsored proposals that focus on and demonstrate appropriate uses of education technology to support and improve learning and teaching in K-12 education. The deadline for submission is midnight, December 9, 2012.
Below is a list of general session topics the Center for College & Career Readiness would like address as part of the Conference Agenda. Additional topics for consideration are available online. Submit a proposal to speak to one of the sessions listed. Some session titles include:
Present information on the five major shifts in ELA and/or Mathematics and how these shifts fundamentally alter instructional practice.
The goal of the Common Core is to slow down and go deeper. Discuss how this can be accomplished by setting instructional priorities, using the PARCC and SBAC resources
--Discuss how the Content Frameworks from PARCC and the Content Specifications can best be used to transition teachers to the CCSS.
--Deconstruct the CCSS in ELA and/or Mathematics to build understanding in what the Standards are really requiring students to know and be able to do.
--Describe how to integrate specific higher order thinking skills into the questions students are asked during daily instruction and on assessments. Provide specific examples - for various grades and subject areas - aligned to various standards.
--Demonstrate how to audit current teaching materials and instructional methods to ensure alignment to the Common Core Standards. Provide strategies for using, supplementing and/or replacing existing instructional resources with free online resources.
Have an idea for a session that's not listed? Feel free to submit on a topic that would fall within conference goals. Submit a session idea under the session ID "OTHER." Multiple proposals per person are OK. If there is more than 1 speaker submitting per session, include the other Speaker's information in the Bio section of the application form.
Chosen Speakers will receive:
•A stipend towards travel expenses
•Conference fee waiver for up to 2 speakers
•Invitation to exclusive Speaker meet and greet event at conference
•A National platform to connect with teachers and educational leaders around the country
Applicants selected for a round of interviews will be contacted the week of December 10. Final decisions will be made by mid-January.
Click here to access the online application to submit proposal(s)
Details for the National Conference on College and Career Readiness and Common Core State Standards
Date: June 27 – June 29, 2013
Location: JW Marriott Orlando Grande Lakes Resort and Spa Orlando, FL
Register at: http://www.collegecareer.org/Conference_Cost.aspx
Contact: Lauren Zake at 800.318.4555
About The Center for College & Career Readiness
Part of the Curriculum Improvement Institute, the Center for College & Career Readiness is a not-for-profit 501(c)3 research and training organization dedicated to the improvement of curriculum, instruction and assessment to increase college and career readiness skills across the globe. Partnering with publishers and private companies as well as government agencies, provincial and state education departments, and local districts and schools, the Center for College & Career Readiness is a global leader in the ceaseless efforts to move humanity forward by investing in human capital.