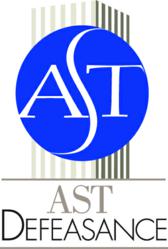 Los Angeles, CA (PRWEB) November 29, 2012
AST Defeasance Services, LLC is proud to announce that they have expanded their hours of operation in preparation for the expected uptick in year-end closings. AST, the premier defeasance consultant and Successor Borrower in the U.S., has seen a substantial increase in borrowers interested in defeasing their loans before year-end, presumably to take advantage of current tax rates and the low interest rate environment. Having processed substantially more defeasance transactions since October 1 than during normal years, AST is expecting an influx of defeasances requiring hands-on expediting to close by year-end, and has prepared by hiring new staff to ensure that all its clients receive the same comprehensive and accurate defeasance services they've come to expect.
Defeasance has often been particularly advantageous at year-end for many borrowers, serving as an ideal time to refinance or sell commercial properties. AST has been recognized as providing the most accurate defeasance estimates available, as well as the most responsive services, often returning estimates within minutes of their request. With the holiday season just around the corner, the experts at AST Defeasance are well-prepared to accelerate the defeasance process to ensure that their clients' time and money are not wasted.
About AST Defeasance: AST Defeasance is an industry leader in the defeasance of commercial real estate loans. Since closing its first defeasance in 2006, AST Defeasance has consistently remained the first choice of both borrowers and lenders looking for the highest quality and lowest cost defeasance consultants. AST has maintained a perfect track record, closing 100% of deals for which it was retained, including more than 500 defeasances with balances totaling more than $3 billion. For more information on AST Defeasance or defeasance in general, visit our website at http://www.astdefeasance.com or contact us at (866)-DEFEASE.