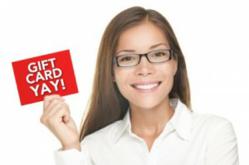 Middle school teachers are often left off of the gift list. Remember, it's not the amount of the card that matters, but the sentiment behind recognizing a teacher's hard work and dedication." Michelle Icard, MichelleintheMiddle
Charlotte, NC (PRWEB) November 29, 2012
Michelle Icard, creator of the middle school parent advice blog http://www.MichelleintheMiddle.com, knows that middle school teachers are hardworking and dedicated but often overlooked at holiday time. They manage large classrooms, react to unstable emotions, stay after school to cheer on sports teams, grade complicated papers and tests, and receive more rolled eyes than words of thanks. So, she recently asked the best middle school teachers she knows – those who go the extra mile to teach the Athena's Path and Hero's Pursuit social education curriculum – what was on their Christmas lists for gifts from parents and students, and what was NOT. They were happy to share their good, bad and ugly gift ideas.
Icard says there are several reasons parents might shy away from giving holiday gifts to middle school teachers.
1) It's costly. In elementary school, a family can give one or two teacher gifts, but with seven teachers, gifts get expensive and overwhelming.
2) Tweens are more independent in school, so parents don't know their child's teachers as well as they did in elementary school.
3) Teens might be too shy to deliver the gifts (boys especially find this "weird"). Some kids do not want to be noticed or to appear uncool.
4) All of the above.
"Whatever the reason, it's time and easy to break tradition and show your child's teachers your appreciation," says Icard. To help parents show their gratitude to these every-day-superheroes, Icard found out which gifts delight and which are absolute no-no's. "If your son won't play delivery boy, drop them off at the office and mark your checklist," suggested Icard.
The Good:
Number one by a landslide: Gift Cards! Though Starbucks was the clear winner for type of gift card, consider a car wash coupon. One busy teacher said, "A clean car is such a luxury!" You don't have to break the bank to thank the teachers in your child's life. A $5 Starbucks gift card with a thank you note will cheer any teacher, especially when multiplied by other thankful students.
One teacher, who is also a parent, organizes a Gift Card Tree. "Every year I organize my son's teacher's holiday present. I e-mail every parent in the class and tell them to buy a gift card in the amount they would normally spend on a teacher's gift, and to send it home to me with my son. I buy a prelist artificial tree, punch holes in envelopes and put the gift cards in them, hang those on the tree, and then present the tree to her the day before winter break!"
2) Store bought, specialty food for the teacher's family was a hit, too. Cinnamon Chip Bread (from Great Harvest) got an honorary mention: "This is a hit because I know exactly where it's coming from and it's SO delicious!"
3) For those on a tight budget, a handwritten card is a great way to say thank you. "Instead of going to the dollar store and getting something silly, I appreciate a handwritten card describing some of the parent or child's favorite part of the year."
The Bad:
1) Hands down, the least preferred teacher gift is homemade baked goods. "A lot of people give cookies, fudge, and sweets. It's a little uncomfortable not knowing what is going into the food!" These treats are a lovely thought but most teachers won't eat them so they end up going to waste.
2) By popular vote, the second worst gift for teachers is scented lotions or bath products. "That stuff is something you pick based on your own personal preferences! A Bath and Body Works gift card would be much better!"
3) Then there's the totally random gift that leaves teachers wondering whether they've been re-gifted. One teacher reported "My husband received a pack of dress socks from a student. He wore them, but we still joke about them. It was just a little too personal."
4) Finally, on the list of least liked gifts: holiday themed items. Again, it's probably too personal. Ornaments and holiday décor are sentimental items and teachers like to pick those out themselves.
The Ugly:
1) No stuffed animals! Of course they can be cute and the sentiment is warm and fuzzy, but teachers are adults constantly surrounded by children, not actual children. They appreciate gifts that treat them like the hard working professionals they are!
I card says, "The bottom line is: Stay away from anything personal and treat your teacher's right with gift cards!" She believes that "including a hand written note is a terrific touch. And remember, it's not the amount of the card that matters, but the sentiment behind recognizing a teacher's hard work and dedication that means the most."
About Michelle in the Middle: Michelle Icard writes MichelleintheMiddle.com, a humorous but helpful blog with tips and information for parents with middle school teens. She is the creator of Athena's Path and Hero's Pursuit, social education curriculum for middle school teens.