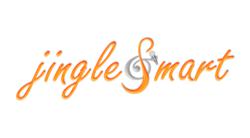 New York, NY (PRWEB) November 28, 2012
The Holidays are upon us and with them all of the commercial hype that makes America the biggest market in the world. But not every deal is meant to benefit regular consumers. There are many companies that offer goods and services to independent professionals and to other companies that also take advantage of the wave of sales offered at this time of the year.
Jinglesmart has opened his services for any new or experienced Freelance Jingle Writer or Musician that registers on the site in the next few months and is awarding them with a full Rockstar Membership, the highest of them all, until March 31st, 2013.
As Alex Jamieson (Co-Founder – Jinglesmart) mentioned: "Businesses are eager to promote their products very strongly at this time of the year, and we want to provide them with the best possible Jingle Writers and Musicians for all of their Radio Campaigns, TV ads, etc. We want Jingle Talents everywhere to recognize the potential of our online platform".
The fact is that with high unemployment rates, many professionals, in many industries like the Jingles Industry, are seeking ways to promote their services, work for different companies anywhere in the world, and even get paid via the internet. And since businesses are in definite need of promoting at affordable costs, solutions like the one offered by marketplaces such as Jinglesmart will continue to succeed in making those two ends of the chain meet.
Jinglesmart is a new online marketplace designed to help jingle writers, jingle producers and freelance musicians in general to get in touch with companies, agencies or individuals in need of commercial jingles, music services or any music project. This new service will allow freelance professionals to reach a larger audience of potential clients, as it is all web based. Even the full service can be completed online, avoiding travel and accommodation expenses, among others, which is a plus for businesses everywhere.
Please visit http://www.jinglesmart.com or contact us for further information.