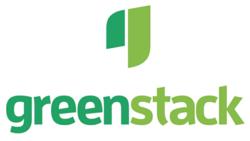 San Francisco, Calif. (PRWEB) November 28, 2012
With winter breaks and gift-giving season nearing, smart parents note that what children value most is the gift of their time. One mom, based in San Francisco, demonstrates how she used her iPhone and a free app called greenstack to prioritize mother-daughter time, while also making the experience fun and affordable.
Jane is 40, a mother of two, and also works outside of the home. But despite her busy existence, Jane knows that young kids would rather spend quality time with their parents than do almost anything else. So during her daughter Susie's winter break from middle school, she plans a special day out with her daughter, gets some of her holiday shopping out of the way, and saves money each step of the way with the location-based savings app, greenstack.
First stop is to let 10-year-old Susie get active with a past-time that mother and daughter both share a passion for – yoga. Once arriving at It's Yoga Kids, Jane's iPhone greenstack app shows her that she can use a 10% discount from her membership in the Golden Gate Mothers Group. After class, they pop into Sports Basement to get some holiday presents for the guys of the family – golf balls and thermal underwear.
The greenstack app readily identifies where they are and indicates that Jane's KQED membership can provide a 10% discount on her purchase.
The duo then visit the San Francisco Museum of Modern Art. Because Jane is a member, she gets a 10% discount on a gorgeous print of Georgia O'Keefe's Lake George painting, and has it shipped directly to her mother-in-law in Rhode Island.
With lunch hour upon them, Jane and Susie stop at Sam's Grill on Bush Street. The greenstack app shows Jane that she'll get 10% back with her MOGL account. After lunch, it's off to Bread and Cocoa, where greenstack prompts them to show their Yelp information on their iPhone, earning them delicious cookies for $.25 each.
Reinvigorated by chocolate chip goodness, the girls have energy for a couple of hours at the California Academy of Sciences, where the greenstack app queues them that there is a 10% discount on admission due to Jane's AAA card.
How it works
While out shopping, dining or enjoying entertainment, a greenstack user simply launches the free downloadable app on their iPhone and up pops a list of establishments that each provide multiple savings opportunities. A map view is also available.
These businesses may be one door down, around the block or on the other side of town. The app clearly indicates the distance to each and which deals are offered that day. If a user opted to check off which memberships, loyalty and other groups they belong to, when prompted at sign-up, then those related discounts and offers would be displayed as well.
Offers are available across the US, but are currently most populated in the San Francisco region.
About GreenStack, Inc.
Founded in early 2012, GreenStack, Inc. develops mobile apps that make saving money fun and easy. The company's initial product, launched at TechCrunch Disrupt SF 2012, is also named greenstack. A free iPhone, iPod Touch and iPad app, greenstack provides location-based savings, for the ultimate in discount redemption while dining, shopping or enjoying entertainment in the US. GreenStack's patent-pending technology brings 'stacking' to the deals marketplace – where coupons, sales, loyalty and membership benefits, and so on, are instantly combined and redeemed on-the-spot. Based in San Francisco, California, GreenStack is headed up by serial entrepreneur David Hehman and has raised $600K in seed funding.
###
Media Contact:
Susie Marino
Marino PR
415-613-9138
susie(at)marino.com