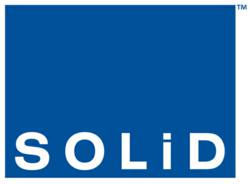 We are purposefully building an extraordinary organization of top leadership talent to serve our highly-valued customers and partners
Roseburg, OR (PRWEB) November 28, 2012
SOLiD has bolstered its team with strategic hiring of top talent within the Company's Distributed Antenna System (DAS) and Optical Transport business units. These key additions have resulted in marquee customer wins and record revenue growth achieved to-date in 2012. Key additions include Eric Carey as Director of Support and Services, Charlie Hancock as Director of Optical Solutions Sales, JP Headley as Corporate Controller and Kevin Vierling as Director of Product Management:

As Director of Services and Support, Eric Carey leads the management of SOLiD's growing list of complex, large-scale DAS and Mobile Backhaul deployments at hospitals, universities, stadiums and other public and corporate venues. Formerly with Sprint Nextel where he oversaw the national deployment of hundreds of DAS projects each year, Eric possesses expertise in both project delivery and customer support.
Charlie Hancock joins SOLiD as Director of Optical Solutions Sales. He possesses more than 30 years of sales, management, business development and engineering experience within the optical transport and networking industries including positions at Optelian, Redfern Broadband Networks, Sycamore Networks and Marconi. Charlie is responsible for driving sales for SOLiD's optical transport and mobile backhaul solutions within the commercial cellular, education, healthcare and traditional telecom markets.
J.P. Headley joins SOLiD as Corporate Controller with more than 15 years of accounting and finance experience at private and publicly-traded companies including NextG Networks and Openwave (now Unwired Planet). JP is responsible for all aspects of finance including financial modeling, planning, budgets and operational accounting.
Kevin Vierling is Director of Product Management. Kevin is responsible for managing SOLiD product initiatives throughout the product lifecycle including defining the vision, planning, execution and market launch. He joins SOLiD from Intenna Systems.
The Company has also expanded its sales, sales engineering, services and logistics teams:
Dadrian Carrington is Regional Sales Engineer with prior RF planning, engineering and implementation experience at Alcatel Lucent, Powerwave and Verizon.
David Culpepper possesses more than 15 years of RF engineering experience as Regional Sales Engineer including work at TE Connectivity and Sprint Nextel.
John Dimitrakakis joins SOLiD from Pinnacle Wireless to manage operations and implementation of large-scale projects such as the Transit Wireless DAS throughout the New York City Subway System.
Chris Graff joins SOLiD as Regional Sales Manager having amassed RF experience at Manage Mobility and 11 years at Sprint Nextel.
Danny Kirkendall applies Six Sigma training to his role as Logistics Manager to ensure process efficiencies and warehouse operational excellence.
Al Sutherland expands SOLiD's services offerings portfolio through 15 years of experience designing, installing and commissioning DAS systems most recently at Powerwave.
"2012 has been a year of significant achievement and record revenue growth for SOLiD," said Seth Buechley, President of SOLiD. "We are purposefully building an extraordinary organization of top leadership talent guided by our core values of creativity, honesty and reliability and a commitment to serve our highly-valued customers and partners."
Key milestones for SOLiD in 2012 include the product launch of the TITAN™ 20W DAS Remote Unit for high-traffic locations and the INFINITY ACCESS™ Multi-Service Optical Transport solution for Mobile Backhaul. In addition, SOLiD founded the Safer Buildings Coalition which seeks to ensure in-building communications for first responder public-safety radios. Recently, SOLiD announced its DAS equipment was selected by Transit Wireless to deliver wireless coverage throughout the New York City Subway System.
The Company expects to announce the General Availability of operator-specific single-carrier DAS solutions based upon the EXPRESS™ platform by the end of the year.
About SOLiD
SOLiD is the U.S. operating arm of SOLiD, Inc., a publicly-traded global telecom manufacturer established in 1998 and headquartered in Korea. SOLiD enables reliable coverage and capacity for wireless and wireline telecommunications providers with innovative, patented and robust fiber technology solutions. SOLiD's distributed antenna system (DAS) solutions ensure dependable coverage within buildings, campuses and venues with support for commercial wireless, public safety radio, private 2-way radio, and paging using just one strand of fiber. SOLiD's fiber multiplexing solutions, based on patented INFINITY™ tunable laser technology, increase existing fiber capacity more than 16x and reduce CAPEX and OPEX. With innovation as part of its DNA, SOLiD is applying its technology to solve not only today's challenges but leading the development of next-generation solutions. SOLiD's global customer reach includes major wireless operators, Tier-1 and facilities-based carriers as well as leading hospitals, world-class hotels and resorts, Fortune 500 corporate campuses, international airports, professional sports venues, metropolitan subways and other marquee customer sites. SOLiD is available on the GSA Schedule.
Please subscribe to the SOLiD blog, The Inside Story, for the latest information on industry trends.
For further information please email info(at)solidtechusa.com or call 888-409-9997.