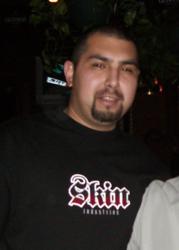 Torrance, CA (PRWEB) November 27, 2012
The family of Phillip Moreno, who was struck and killed by a drunk driver, have established a memorial fund in his name. According to various online sources, Moreno, 31, was killed over the holiday weekend by an alleged drunk driver, Sherri Wilkins, who after striking Moreno continued driving for 2 miles while he was lodged in her windshield.
Details on how to contribute to the fund online can be found on the Law Offices of BD&J's (the family's attorney's) website: http://www.bdjinjurylawyers.com/phillip-moreno-memorial-fund.aspx.
The Torrance Community Credit Union (TCCU) has established an account for the family and is currently accepting donations in their branch located in Torrance, CA at 2377 Crenshaw Blvd., Suite 150. Checks should be clearly marked with "Phillip Moreno Memorial Fund" and the account #, which is #953531-02.
Questions regarding the Memorial Fund account can be directed to the Torrance Community Credit Union, Director of Marketing, Nancy Whithead-Smith, 310-618-9111 ext. 38.
Questions for the family are being fielded by their attorneys and can be submitted through the firm's website or by contacting BD&J toll free at 800-820-1111.