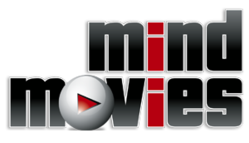 I've been amazing at the tenacity of Hurricane Sandy survivors. These people are truly incredible.
San Diego, CA (PRWEB) November 29, 2012
Positive thinking and gratitude are critical for people wanting to recover from emotional or physical loss, according to Mind Movies co-founder Natalie Ledwell.
"Gratitude is the most beneficial thought process to practice during times of difficulty, even in the face of a tragic event such as Hurricane Sandy," says Ledwell. "Even if you've lost everything and you feel like you've hit rock bottom, if you can find something that you can feel grateful for, your perspective can shift in an instant and you can begin to heal."
In a recent Huffington Post article, author and Hurricane Sandy survivor Cindy Wigglesworth shares Ledwell's emphasis on the importance of having an attitude of gratitude.
"As soon as you can and as often as you can, find something to be grateful for," says Wigglesworth. "It's easy to find things that are wrong. Seek to find what is good and beautiful. Focus on it. Say 'thank you' a lot to your own body, your mind and your spirit."
"I've been amazing at the tenacity of Hurricane Sandy survivors. These people are truly incredible," says Ledwell. "And in honor of their spirit and of Thanksgiving, I'm pleased to announce that Mind Movies is launching our first ever Gratitude Week to help raise funds for those affected by Sandy."
The Mind Movies 1st Annual Gratitude Week will run from December 3rd through to December 7th, 2012. During this week, Mind Movies will be releasing a steady stream of free gifts, inspirational videos and more to their global community of subscribers. These giveaways are designed to inspire hundreds of thousands of people around the world to become present to all of the people and things in their lives that they can be grateful for.
During this time, Mind Movies will also be donating a portion of their proceeds to the American Red Cross, as well as The Humane Society to help the animals affected by Hurricane Sandy.
Over 1 million people worldwide have already received Natalie Ledwell's free pre-made Mind Movies, which are dynamic moving video vision boards that help viewers visualize and achieve their desires and goals faster and easier than they ever thought possible.
To download 6 free pre-made Mind Movies and subscribe to receive Mind Movies' free gifts during Gratitude Week, visit: http://mindmoviestv.com
About Mind Movies:
Founded in 2007, Mind Movies' mission is to help empower people from all over the world to visualize their goals and manifest their greatest dreams and desires. Mind Movies has touched the lives of over 1 million people around the world and is headquartered in downtown San Diego, California.
Company Contact Information:
Mind Movies
Media Relations
113 West G Street #122
San Diego, CA 92101
http://mindmoviestv.com