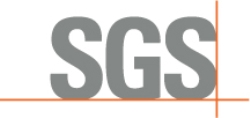 (PRWEB) November 28, 2012
SGS invites medical device executives to attend a 45 minute complimentary webinar "Preparing for the New Changes in Notified Body Audits and Technical File Reviews on November 28th, 2012. This webinar will inform manufacturers of the likely changes they will start to experience in audits and technical documentation reviews from Notified Bodies. These changes are starting to occur now and will continue to be introduced during 2013. The agenda will cover why change is needed, where and how these changes are being formulated, the changes to audits and actions for manufacturers, the changes to technical file reviews and actions for manufacturers and a Q&A session.
The webinar will take place November 28th at 2pm East Coast Time, 11am West Coast Time. To register and view the webinar, Register here
Training and continuous improvement is embedded in medical device standard requirements. SGS offers training for the medical device standards including Understanding,Documenting, Internal Auditor, and Lead Auditor to ISO 13485, Quality Systems for Medical Devices Transition from ISO 9001 to ISO 13485 & EC Directives, Post Market Surveillance, Construction of a Technical File to Meet the Requirements of the MDD 93/42/EEC including 2007/47 Amendment. Additionally, specialized courses in Radiation Sterilization & ISO 11137, CE Marking, Intro to IVD Devices, Risk Management (FMEA & ISO14971), and more are offered public/in-house/virtual/e-learning settings.
SGS is also announcing the new Good Manufacturing Practices for the Medical Device Industry introductory technical e-Learning module. Executives will learn to use the US FDA Quality System Regulation (21CFR part 820) for the Good Manufacturing Practices surrounding the design, manufacturing and service of Medical Devices. More information on this self paced course can be found at http://www.sgsnorthamerica.com/e-good-manufacturing.php
SGS courses range from introductory to implementation to in-depth internal and lead auditor courses. In addition to public and customized in-house sessions, SGS has greatly expanded its E-Learning portfolio and is debuting virtual classroom sessions that eliminate the need for costly travel. Furthermore, SGS also offers Lean Six Sigma Green, Yellow and Black Belt virtual classroom training through Dartmouth University. SGS also offers training on Quality, Environmental, Energy Management, Supply Chain, Occupational Health & Safety along with industry sector specific training for the automotive and aerospace industries.
SGS medical device training courses are led by experienced dynamic subject matter experts with industry experience. They are auditors with an average of 23 years experience in their field. Training speeds up the initial certification process, saves companies money and provides ongoing improvements to medical device company's products and processes. SGS Training courses currently have attained a 98.8% attendee satisfaction rating.
For the full listing of training courses offered through SGS in North America, visit http://www.sgsnorthamerica.com
About SGS
SGS is the world's leading inspection, verification, testing and certification company. SGS is recognized as the global benchmark for quality and integrity. With more than 70,000 employees, SGS operates a network of over 1,350 offices and laboratories around the world.