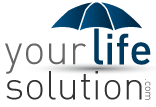 Chicago, IL (PRWEB) November 28, 2012
Life insurance without medical exam requirements exists within YourLifeSolution.com's portfolio, but the founder or YourLifeSolution.com, Eric Smith, states that it is rarely the best option for the client. To show this, the website will soon be adding a separate life insurance quote engine to their site to outline the difference in cost. "Although it isn't currently quoted within my site, I have the ability to provide life insurance without a medical exam, but in my eyes paying 20-100% more to avoid a simple lab exam is unnecessary. When requested, or when the rate is close, I gladly quote what is the best no exam option. In some cases, the difference between with and without a medical exam is mere dollars, and in these scenarios I can understand the desire to make the process as convenient as possible", said Eric Smith, the founder of YourLifeSolution.com.
YourLifeSolution.com intends to add a separate life insurance quote engine to their website as soon as the providers who offer life insurance without a medical exam make their product availability officially known for 2013. "Fidelity life association, American National and Assurity seem to have the best products in this niche presently, but there are changes that are currently being made that will greatly affect this realm of life insurance", said Eric Smith. If and when the no exam life insurance products become more competitively priced, YourLifeSolution.com states they will put a greater emphasis on presenting them to their clients and website visitors.
YourLifeSolution.com invites all interested parties to visit their website and get an instant life insurance quote without entering any personal information.