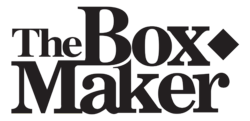 Kent, Washington (PRWEB) November 29, 2012
The BoxMaker expands partnership with key supplier, Sealed Air.
Alliance will mean greener products and services.
The BoxMaker, the Northwest's premier provider of packaging design and fulfillment services, has chosen Sealed Air as its primary supplier of protective packaging. With a new manufacturing facility in Renton, Sealed Air will eliminate the 700 to 1100-mile trip previously required to reach The BoxMaker's six locations in Washington and Oregon. This close proximity will significantly reduce the carbon footprint of both businesses' supply chains while lowering transit costs.
Known for their active commitment to sustainable business, the two companies look forward to aligning their green initiatives. Sealed Air's SmartLife™ program is focused on creating sustainable decisions and has led to the development of state-of-the-art BubbleWrap® brand material, Instapak® foam, Jiffy® mailers and Fill-Air® inflatable void fill solutions that contain recycled and/or renewable materials. Many of these solutions are also recyclable (information available at http://www.sealedairprotects.com/recycle)..
These choices fall in line with The BoxMaker's own commitment to "reduce, reuse and recycle" by purchasing materials from sustainable resources. This dedication to waste reduction will help further the cause of responsible design and ethical manufacturing in the company's future.
About The BoxMaker
The BoxMaker brings the full range of top quality custom packaging solutions to the Northwest with agile service and innovation. They are driven to create more with less, applying lean business expertise to streamline inventory and protect the environment. With digital packaging and fulfillment services, The BoxMaker maximizes the safety, efficiency and visual impact of their client's products. To learn more, visit http://www.boxmaker.com
About Sealed Air
Sealed Air is a new global leader in food safety and security, facility hygiene and product protection. With widely recognized and inventive brands such as Bubble Wrap® brand cushioning, Cryovac® brand food packaging solutions and Diversey™ brand cleaning and hygiene solutions, Sealed Air offers efficient and sustainable solutions that create business value for customers, enhance the quality of life for consumers and provide a cleaner and healthier environment for future generations. On a pro forma basis, Sealed Air generated revenue of $8.1 billion in 2011, and has approximately 26,300 employees who serve customers in 175 countries. To learn more, visit http://www.sealedair.com
Contact: Linzie Reynolds
Tel: 425-291-1226
Email: LinzieR(at)BoxMaker(dot)com