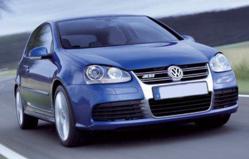 Get a free quote. It's quick & easy!
(PRWEB) November 28, 2012
North York Financial - click here to visit the website, a recently launched car insurance comparison tool, gives motorists an easy way to find affordable coverage online.
Many drivers spend years with the same insurance providers. Insurance industry analysts note that carriers change their basic rates consistently, and drivers who do not compare insurance coverage options regularly often end up overpaying for their insurance policies.
"Many of our visitors don't even realize that they've overpaid for their insurance coverage until they view a few quotes from major providers," said a representative of the website. "By checking rates online once every few months or so, drivers can keep their costs under control and understand exactly what they're paying for when they write a check for their insurance premiums."
Click here to save money on car insurance.
Representatives of the new website note that insurance carriers use dozens of actuarial statistics to determine drivers' insurance premiums. Everything from a driver's gender and age to the garaging location of the insured vehicle can make a major difference. However, insurance companies do not necessarily interpret actuarial statistics in the same way, and their rates vary significantly from one another as a result.
"A driver who receives high insurance premiums from a specific car insurance carrier might receive much lower premiums from other providers," said the company representative. "We offer drivers a way to get fast, free insurance quotes, which makes it easy to keep costs as low as possible. Many of our customers can afford better coverage thanks to the savings they receive by using our website."
To use the website, drivers enter their zip codes to see a list of local insurance providers. Drivers can then click on any of the insurance companies' names for more information or fill out a brief form to receive accurate, personalized insurance quotes. All of the quotes come directly from major insurance providers.
Representatives of North York Financial note that the tool does not charge for insurance quotes or ask for any information other than the driver's zip code.
"Drivers often worry about spending money on car insurance quotes without receiving any valuable information in return, but all of our carriers offer free quotes," said the representative of the website. "Ultimately, we offer an easy, fast and risk-free way to compare different auto insurance companies in order to get the best possible price on any type of policy."