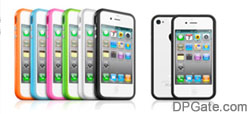 The DP-Gate discount coupon can be used to buy more than 6000 products on the website.
(PRWEB) November 28, 2012
As Christmas' coming, all the mobile phone companies are busy preparing all kinds of Christmas promotions, and there is no exemption for DP-GATE, a famous cell phone cases online wholesaler. DP-GATE has prepared more than 600 kinds of different styles of promotional products to satisfy the needs in this holiday shopping season. "Get registered as a member of DP-GATE before December 31, you can enjoy shopping deals with the DP-GATE coupons of 10% off." Said, Ryan, DP-GATE Marketing Manager.
The focus products of this promotion are as follows: iPad Mini Cases, iPhone 5 Cases, Samsung Galaxy S Cases, Samsung Galaxy Note Cases and Samsung Back Cover. According to Mr. Ryan, many of these products are tailored for APPLE and SAMSUNG's latest products. Backed by the huge accessories' market, DP-GATE owns a wide range of products. No matter a wholesaler or retailer a customer is, he can find what Cell phone Accessories he needs exactly at DP-GATE.
According to the distinctive materials which they are made of, the cell phone cases, with own unique features, can be categorized in different types. For example, hard cases are with beautiful personality patterns, while silicone cases have soft feeling. Samsung Back Covers have special features that are not in the other shells. These promotional products with different features are priced between $2 to $20. DP-GATE hopes to attract more customers with lower prices and better quality, and help them enjoy the shopping sweetness at DPGATE.
About DP-Gate.com
DP-Gate.com is an online shopping mall specialized in business of cell phone accessories, and provides thousands of different styles of cases, like iPhone 5 cases, Samsung cases、Ipad cases, and, etc. DP-Gate.com is notable for superior services and efficient delivery speed. Upon two years' the establishment, DPGate.com has provided services for 100,000 customers from over 180 countries. It is hailed as the most reliable cell phone accessory wholesaler by distributors and well popular among customers by virtue of good services. For more information, please visit: http://www.dp-gate.com/