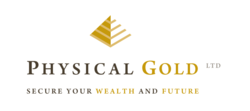 British savers should be prepared and make moves to protect the value of their savings.
(PRWEB UK) 28 November 2012
A recent report by Germany's Berenberg Bank and Brussell's think tank Lisbon Council has claimed that the British economy is in no better shape than the struggling Eurozone.
The 2012 Euro Plus Monitor predicts Britain will face deeper austerity than the single currency bloc over the next four years.
The comments followed a report by the Institute for Fiscal Studies that said the age of austerity could last until 2018, highlighting that there is a long journey ahead to restore public finances back to health.
Increasing fears for the UK and world economy has increased gold investment among savers, who want to protect the value of their assets.
A spokesperson from Physical Gold said:
"With more worries for the future of UK finances, there are concerns we could face similar problems to the Eurozone. British savers should be prepared and make moves to protect the value of their savings. Gold prices have made great progress this year and have quadrupled over the past decade, as more people realise the benefits of gold investment."
Physical Gold are continuing to watch the latest economy developments with interest.
Physical Gold Ltd is a leading UK gold dealer, helping investors diversify their portfolios with innovative investment solutions. Renowned for their ground breaking products such as the Sipp gold and Gold Accumulation Account, the firm specialise in providing customers with tailored assistance in sourcing the best gold for their personal requirements. Based in London, the team are BNTA accredited and have an unrivalled knowledge of the gold market as well as an exceptional understanding of the general financial markets.